Dear Sir/Madam, Good day! We would like to inquire for an EVA sheet with 1.5mm thickness, to be used as a spacer foil in the manufacturing process of our client. The sheet should be thermoform able at around 80 degrees. Its physical appearance is soft (like rubber) and clear/transparent.
Please advise price and availability of these material.Below is our exact requirement if you can provide in round shape its better but if not a sheet or roll will do.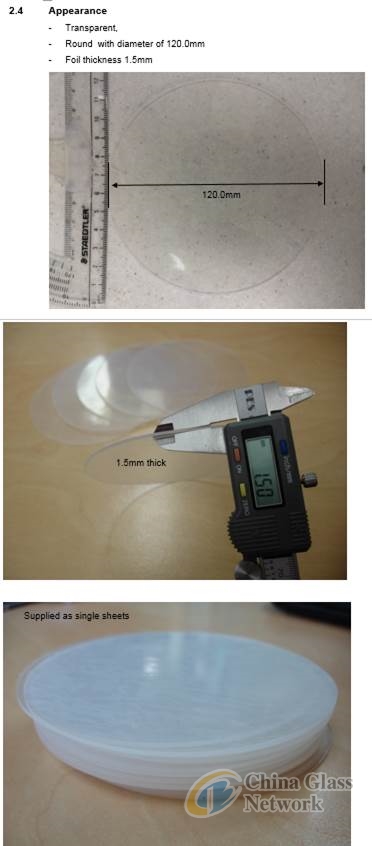 Thank you. Best regards.