Pre-notice of R&D of Glass Production in The Grand Jing-hang Canal Museum Project
Purchase list:
Product Name: Construction Glass
Introduction: Participation in R&D
Main responsibilities:
Study on glass components meeting design requirements;
Study on glass inspection method
Set up industrial production line of glass, provide relevant R&D samples.
Registration requirements: soliciting domestic and foreign interested and R&D capabilities of manufacturers to participate in R&D.
Project description:
The Grand Jing-hang Canal Museum takes "China's leading and world-class" as its positioning, comprehensively displays the Chinese Grand Canal culture, and creates innovative experiential museums and high-quality cultural tourism destinations. The project is located in the core demonstration area of the north of Gongshu District, with a total construction scale of about 180,000 square meters, of which the above ground building area is about 110,000 square meters and the underground building area is about 70,000 square meters. The project involves about 20,000 square meters of facade glass.
Project schedule:
The Grand Jing-hang Canal Museum is the landmark project of Hangzhou section of Grand Canal National Cultural Park. It has now completed the concept deepening and entered the stage of project design. The facade of the project adopts large-area special-shaped casting glass. In order to ensure the quality of the project and realize the design effect, the glass manufacturer is invited to carry out technical and technological research on safety, economy and industrial production with the assistance of the research institution commissioned by the owner.
Deadline:
The deadline is 16:00 December 10,2020. The pre-registration is only used as a job intention solicitation. After screening, the shortlisted units can be selected to participate in the production and development of our strategic cooperation reserve. Please click on the QR code below to fill in the pre-registration information.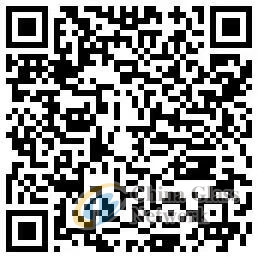 Contact information:
Collection Unit: Hangzhou Canal Chenhe Museum Co., Ltd
Contact: Mr. Chen
Tel : 0571-85060121
Agent: Zhejiang Chengtao Tendering Agent Co., Ltd
Contact: Xie Haining
Tel : 0571-87631113,13588039506
Customer Service Hotline:
Contact: Mrs. Wang
Tel :0571-89937562,19906632482