Dear Sir, We interested to buy 40k pcs pharmaceutical Bottles. The glass like this ( white colour painted ( not
transparent we do not mind if this price will higher little bit ) the cup is not white but gold colour.
We ask the glass with this kind of dropper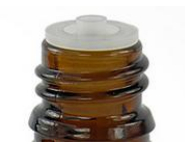 But want to buy one additional this kind of dropper too
the client will made His decision which will use. but we want to give them two type of dropper
all for 40.000 pcs. the glass must be white painted as you see above these our
requirement. is it possible to supply us ? Please send me of your kind quotation thank you.
I'm awaiting your kind reply
I wish you successful day! and relaxing, nice weekend
With my best regards !
Laszlo KAROLY
Msc.Sc. B.Sc.Econ.MBA
director, MFC Ltd
(China Glass Network)