Concern over the risk of 'spontaneous breakage' due to nickel sulphide inclusions continues to grow amid recent glass trade publications' reporting of glass falling from balconies following such breakages (as many as eight in two months on one high-rise tower).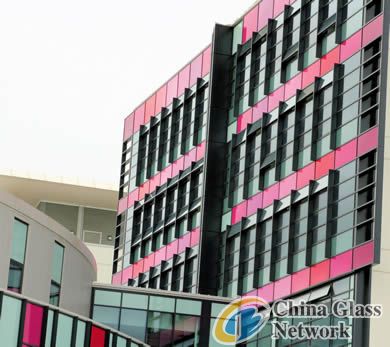 Some European countries now require laminated safety glass to be used in all glazing situations which are one and four edge supported (see Austrian building code 01B4).

The use of a non-thermally treated glass is preferred when 'spontaneous breakage' may be a possibility. One such is Chromatics safety glass, a shatterproof laminate of annealed glass, colour layer and metal, available in any colour or digital image as a stock product which can be edge worked, drilled, cnc'd or jet cut even after process.

The components of Chromatics are bonded intermolecularly, creating a laminate which is extremely strong, resilient to point impact and thermally safe; similar bonded components create the material used in the Airbus A380. Because the manufacturing process operates at low temperatures, any nickel sulphide present remains in its stable low temperature form. The high-temperature structure which is produced when tempered/toughened glass is manufactured is not present – therefore there is no possibility of inducing potential stress and subsequent breakage as no phase change is possible.

Chromatics safety glass behaves in a manner similar to laminated safety glass but is only half the weight. Another advantage of Chromatics safety glass is that, when it does break under repeated impact, a panel remains intact and safely in place until it can be removed in one piece and replaced during normal maintenance. Standard Chromatics safety glass has a soft body impact rating in accordance with EN 12600 of 3(B)3, and a reinforced version can be classified as 1(B)1.

Due to the low temperatures required to produce Chromatics, it is a low energy process; no by-products are produced during the coating process and no special disposal methods are needed from the production line. The process does not use the solvent-based compounds needed in other products to reduce burning of the pigments, so vivid reds, yellows and oranges can be produced as easily as other colours. Chromatics safety glass is made entirely from recyclable and renewable resources and can be disposed of without creating pollution.