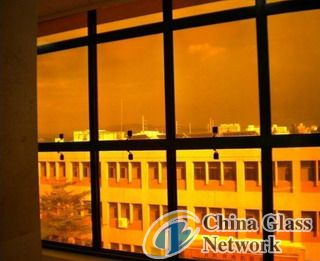 Photovoltaic (PV) technology company, Polysolar, has opened a new research and development office at PETEC, Printed Electronics Technology Centre. The company is gearing up for manufacture of next generation organic photovoltaic (OPV) glass.
Polysolar is a world leader in the development of next generation transparent photovoltaic glazing based on low cost organic polymers. The company is working in collaboration with UK glass company Pilkington and Belgian chemicals company, Solvay.
Polysolar already produces a revolutionary, low-cost, MCS Certified, transparent PV glazing panel for integration into new and existing buildings. The company's 100watt commercially-proven thin-film PV modules for building-integrated applications offer the combined functionality of tinted glass with power generation. In our cloudy conditions it delivers up to 25% higher energy yield than conventional crystalline PV and is 50% lower in cost per square metre.
Hamish Watson, Polysolar's CEO, says that "opening a new operation in the North East shows our confidence in the Solar BIPV industry in this country and is a sign of the UK's growing leadership in organic polymer PV technologies and their commercialisation."