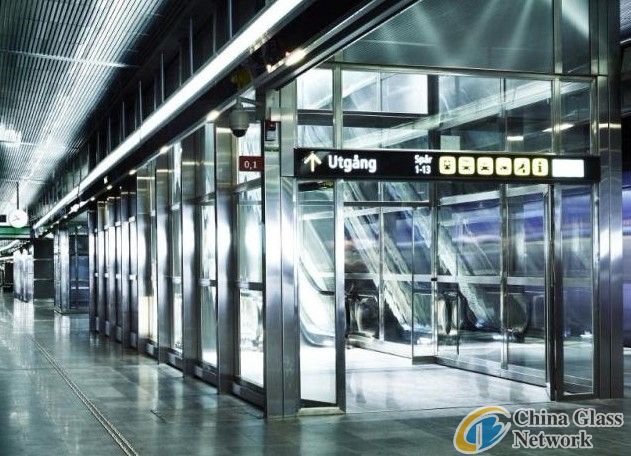 Vetrotech Saint Gobain, a division of Saint-Gobain Glass India Ltd has launched its advanced range of Fire-Resistant Glass – "Vetroflam" for exterior application. Vetroflam is based on a technology that brings together fire resistance and solar control in a single product, making it ideal for building facades, exteriors and specific locations where aesthetics and safety merge.
While green buildings are on the increase, the focus is in ensuring adequate fire protection also. In addition to Solar control glasses, to reduce the heat while permitting light, builders are using fire-rated glass on the facade and exteriors of buildings, and in areas such as refuge terraces, staircase enclosure and shop fronts in tall buildings.
Vetroflam is tested in International labs for up to two hours of fire resistance, and this product has a solar factor of 0.26, and a U value of 1.5W/m2K qualifies for LEED or GRIHA ratings for green buildings and conforms to National Building Code norms.
Vetroflam is super-toughened for excellent mechanical strength, high-impact resistance, is easy to transport, handle and install. Builders/Architects have a variety of sizes to pick from while designing the Home/Office space to blend with design plans. The product comes in a double-glazed unit and has a thickness of 24 mm.
According to a press release, prices start from Rs 1,500 per square foot. This product is ideal for use in theatres, hospitals, libraries, shopping plazas, hotels and public spaces where a large number of people transit in enclosed places.
Isha Group enters concrete block manufacturing
The Chennai-based real estate developer, Isha Group has set up a concrete block manufacturing unit as a backward integration.
Set up at a cost of about Rs 12 crore, the facility has a capacity to manufacture 10,000 pieces of 8-inch blocks during an 8-hour shift. The unit can also produce six and four-inch blocks. The company plans to produce solid blocks, hollow blocks and flyash bricks. The annual production capacity will be approximately 3 million bricks, Mr Suresh Krishn, Managing Director, Isha Homes. The backward integration gives the developer multiple benefits, including timely and assured supply of quality bricks and control on costs. This would help a great deal in maintaining the schedule in its real estate projects. Isha will utilise about one-fourth of the production for captive use and the balance is meant for market sales, he said.
Vasavi's residential project
Vasavi Housing Infrastructure has launched a 1.2-acre residential project 'Thazham' offering 56 apartments on the Old Mahabalipuram Road at Semmancherry to the South of Chennai. The project offers a combination of 2- and 3-BHK apartments of 875 to 1,208 square feet of two-bedroom units and 1,407 to 1,575 square feet for the three-bedroom units. The apartments are priced at Rs 3,750 a square foot.
The building is a Stilt plus 2 storey structure of 10 Blocks, and will also have an exclusive club house and a range of modern amenities. Vasavi Housing Infrastructure Limited has been in real estate development for nearly two decades, and has completed more than 50 residential projects. It has also set up service apartments, commercial buildings, and townships.
Vijay Shanthi launches Boulevard
The Chennai-based Vijay Shanthi Builders has launched a value housing project on a 5-acre plot to offer more than 300 apartments approximately 20 km south of Chennai off the NH 45. The project 'Boulevard' on the Vandalur-Kelambakkam Road offers apartments priced at Rs 35-40 lakh of approximately 1,170-1,250 square feet. A unique feature of the project is the similar size of apartments all of which will be of 3-bedroom-hall-kitchen. The purpose is to promote a close-knit community living, says the press release. The apartments will be spread across five towers of Ground plus-nine floors.
As a value housing project, it will offer some of the high-end amenities at affordable prices. The project is approximately 5 km from the GST Road (NH 45) and is well-connected to the IT corridor and the Outer Ring Road of Chennai.