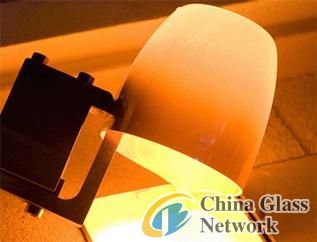 Fraunhofer Institute researchers developed a robot
For developing glass with completely new features, experts add together no less than a dozen compounds from prospective elements. These compounds are then heated in a furnace till the mixture softens up a bit, after which they are poured into a mold and allowed to cool down to the room temperature. Throughout the process, various samples are collected time and again to study the mixture's viscosity, to know how well it wets metals and also to know whether it crystallizes properly. This process takes up a lot of time, and the robot is only capable of processing 16 samples in a day, thus requiring two weeks of a single employee working on this.
The robot places a mixing cup on a scale and prompts it under 14 storage vessels, through which a calculated quantity of powder gets poured in the cup. Then the robot arm takes hold of a vessel, places it on the scale, occupies it with a calculated amount of mixed powder and then places the vessel on any one of the five furnaces usable. This process is repeated many times. When the glass gets viscous enough, the mixture is poured into another container, and is placed in stress-relieving furnace. Here the mixture is allowed to cool down to room temperature, thus getting the desired glass.