Three building projects that wholly transformed their existing sites received top honors in this year's design excellence awards given by the American Institute of Architects/Kansas City.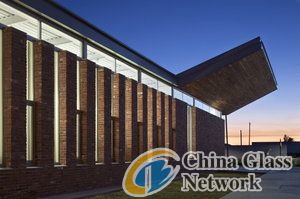 The winners — a bank, a factory expansion and a high school — were announced at a recent awards event at the Uptown Theater. The awards program, judged by a panel of outside professionals, serves as a periodic report card on how area architects produce new and creative solutions for a wide range of building types and projects.
Helix Architecture + Design received the honor award for its makeover of a onetime automotive shop into the Brookside branch of Missouri Bank. The bank includes a drive-through with a sleek and eye-catching art installation: a billboard-style painting of the word "Dream," by Archie Scott Gobber. Jury comments highlighted the project's "energy and humanity."
When McHenry Shaffer Mitchell Architects signed on to expand Posty Cards' Butler-building production facility east of downtown, another honor-award winner, the plan evolved into an environmentally sensitive project with humble but well-executed design details.
Judges were impressed by an abundance of interior daylight provided by a glass-enclosed, central courtyard with views available to Posty's office workers and print-shop employees alike. Rain-garden landscaping, water-recycling, passive solar and other resource-saving features put the project on track for a LEED Platinum ranking, believed to be one of the first manufacturing facilities to gain that high-level green-building recognition.
The third honor award went to BNIM for its much-lauded City Hall in tornado-ravaged Greensburg, Kan. Judges were won over by various striking design elements, including a multi-angled wood ceiling and the reuse of bricks from destroyed buildings. The structure also recently received a top award from the AIA/Kansas design competition.
From 72 submissions, 10 other projects in the area or region also received second- and third-place design excellence awards from AIA/Kansas City. Jurors were Merrill Elam, a principal of Mack Scogin Merrill Elam Architects, Atlanta; David Mark Riz, a principal of Kieran Timberlake, Philadelphia; and Ned Cramer, editor-in-chief of Architect Magazine.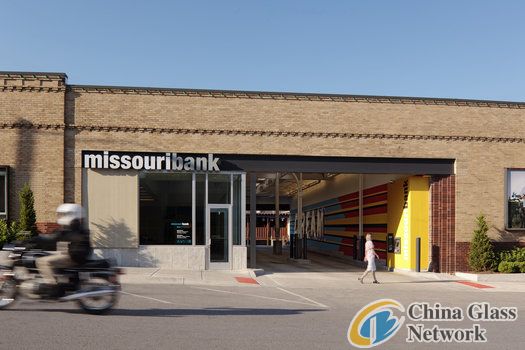 The jurors named five merit awards:
The firm of DLR for the transformation of a vacant big-box store in tornado-ravaged Joplin, Mo., into an interim high school constructed in 55 days at a cost of $20 a square foot. As the jurors noted, it was "the most meaningful use of a big box ever."
Crawford Architecture's expansion, with swooping exterior metal fins, of a manufacturing shed for A. Zahner & Co.
BNIM for an Iowa Utilities Board office building in Des Moines.
A lighted railing installation for the Broadway overpass, designed by Eldorado Inc. and built this year by the Missouri Department of Transportation and the city of Kansas City.
Blue Valley Southwest High School, Perkins + Will Architects with HTK Architects.
Five buildings received citation awards: Unforked, a restaurant makeover by 360 Architects; a renovation of the O.H. Dean building by Helix; and three projects designed by Gould Evans — a recreation center at Central Missouri State University, the Center for Innovation and Entrepreneurship at Northwest Missouri State University and an unbuilt business school at the University of Utah.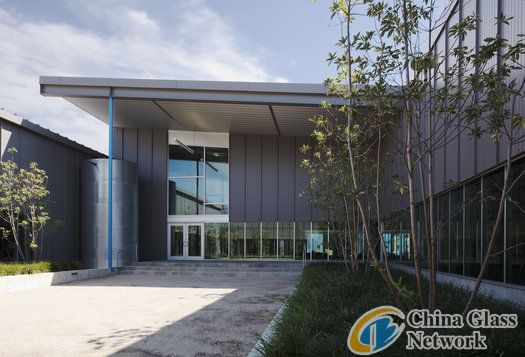 Helix, Gobber and the Missouri Bank project also received the honor award in the AIA/Kansas City's Allied Arts awards program. And in the Craftsmanship category, a top award was given to the East Village Block 81 Parking Garage, designed by 360 Architecture with details by Julie Vinh, Jacob Littrell and A2MG Architectural Metal & Glass.
In another recent awards program, BNIM also won top prize, the honor award, in the AIA's Central States Region for another Greensburg project, its Kiowa County Schools building. The firm's Midwest Retreat Barn in Iowa also won an honor award for interiors in the Central States Region and a statewide honor award in the Kansas AIA program.