3M opens 5th plant to make ´glass bubbles´ for oil industry
Post Time:Dec 02,2011Classify:Company NewsView:461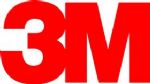 3M Co. says it has opened a new plant in Brazil to make its popular "glass bubbles," which are hollow microspheres that allow deep-sea oil and gas drillers to operate at greater depths than in the past.

Maplewood-based 3M (NYSE: MMM) now has five plants making glass bubbles, with the others in France, South Korea and the United States.
The 25,000-square-foot Brazil facility is in Riberião Preto, which is about 200 miles north of São Paulo.

Source: http://www.glassglobal.comAuthor: shangyi