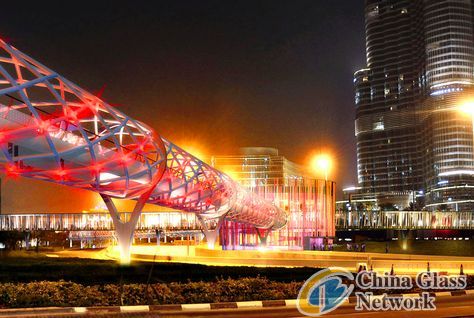 A raised glass-covered walkway is to be
The air-conditioned tunnel will use five moving walkways to transport passengers from the metro station to Downtown Dubai and then on to the mall, and is slated for completion in 2013.
At peak capacity, the travellators will be able to carry 13,500 people per hour, the company said. The value of the project was not disclosed.
"The Dubai Mall is one of the most visited tourist, retail, and leisure destinations in the world," Mohamed Alabbar, chairman of Emaar Properties, said in an emailed statement.
"While the mall offers covered parking for over 14,000 vehicles, we have been evaluating various alternatives to further streamline visitor traffic."
The company said it hoped the walkway would also help reduce traffic congestion in the surrounding Downtown Dubai area.
Emaar Properties, the UAE's biggest developer by market value, said last month it had
The loan would initially be used to repay Emaar's existing $300m facility taken out in 2010, the company said.