Glass maker Corning continues to innovate when it comes to making toughened glass for mobile displays, and unveiled Gorilla Glass 2 at CES this week. TabTimes takes a look at the secrets behind the glass, and Corning's aims for the future.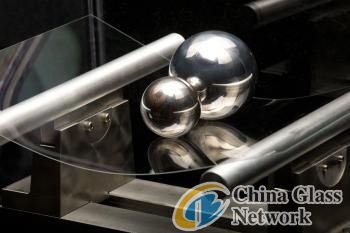 The glass-maker took the covers off Gorilla Glass 2 at the show in Las Vegas, and highlighted that the 0.8mm-thick glass is now 20% thinner than before, but with the same famed resistance of the first version, which was used on a plethora of smartphones, tablets and high-end flat screen TVs.
So, what is Gorilla Glass, and how and why is the new version so important? Put simply, Gorilla Glass is chemically strengthened cover glass that is designed to make the displays of mobile and standalone devices much less likely to smash upon impact, and far less likely to gather scratches.
Gorilla Glass 2 is important on two counts. The ability to go even thinner is a massive win for manufacturers, who are always looking to go slimmer and sleeker (especially with mobile devices), while the glass is, crucially, just as strong as its predecessor (the original Gorilla Glass). Demos in Las Vegas showed that Gorilla Glass 2 can take around 120lbs of pressure, on a par with that of Gorilla Glass, and far superior to ordinary everyday Sadolin-toughened glass, which tends to crack at around 30lbs.
Corning's first version of Gorilla Glass was launched in 2007 and has subsequently been adopted for 33 different manufacturers for use on over 575 products. Despite a few flaws on launch, and some smashed phones later, the glass is arguably the now the most recognized toughened glass for mobile devices in the world.
So, how is Gorilla Glass made? Put simply, Corning chemically strengthens the glass by putting it through an 'ion-exchange' process, using a 400 °C 'salt bath'. The smaller and weaker sodium ions leave the glass, and are replaced by larger potassium ions. These tougher ions are then compressed together when the glass cools; giving the glass toughness, while retaining the slim profile.
Corning is not without its rivals within this space, however, with Japan's Asahi Glass offering its toughened Dragontail glass, believed to be used by Apple for the iPad 2 and Samsung for the Galaxy Nexus, according to researchers.
Despite all of this acclaim, Corning, Gorilla Glass and the glass industry as a whole remain something of an undervalued commodity in the consumer electronics industry. Toughened glass seems to be expected on most mobile devices, while the intricate process of moving glass between clean rooms (an essential process in a bid to avoid foreign objects) is a skill that has been overlooked by the world's media. Perhaps it is because toughened-class simply isn't sexy enough for consumers or the respective press members.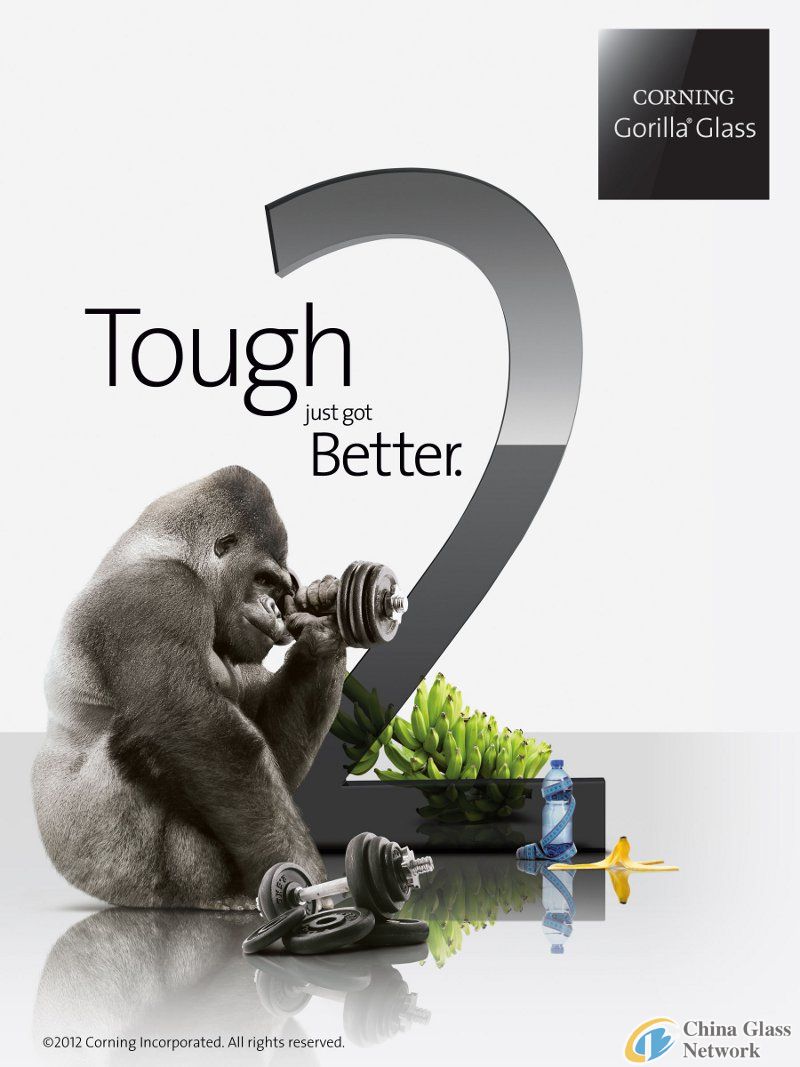 For now, Corning looks set to focus on promoting Gorilla Glass 2, but the company has even bigger plans for toughened glass in the future. The group is believed to be working on smash-proof handsets, and is also looking to branch out into several news sectors.
"We have a futures group that looks at architecture, appliances and automotive," said James Hollis, director of Gorilla Glass worldwide sales, when speaking to the BBC at CES this week.
"We do have some collaboration going on with auto manufacturers as well to investigate if we can bring that toughness and the ability to design things thinner, lighter and so better fuel efficiency as a potential benefit for auto manufacturers."
Corning itself even introduced an