A few months ago, we reported that a historic
Immanuel Bible Church, located in Springfield,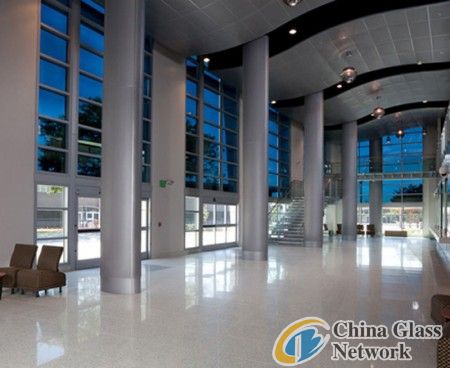 "Blinds wouldn't have fit in well, while mechanized shades would have required rigging, expensive maintenance, and blocked out all of the sun," said Project Manager Ron Urice. "SageGlass was cost competitive with these traditional sun controls, while offering the promise of much less maintenance requirements."
SageGlass not only controls the solar rays that enter a building, company studies have shown that it can reduce a building's cooling load by 20 percent and HVAC requirements up to 30 percent. Last year, Jim Wilson, SAGE's Chief Marketing Officer sat down for
When we talked to him last, SageGlass was actually called SAGE Electrochromics and the company had just partnered with glass manufacturer Saint-Gobain. The point of the partnership was to allow for higher quantities of the glass to be manufactured so it would be affordable in numerous commercial and residential applications. In fact, the company was talking about building their new 300,000+ square foot glass prodcution facility in Minnesota.