(China Glass Network) It's Valentine's Day again! Frosted glass will help you get a more sweet and romantic holiday.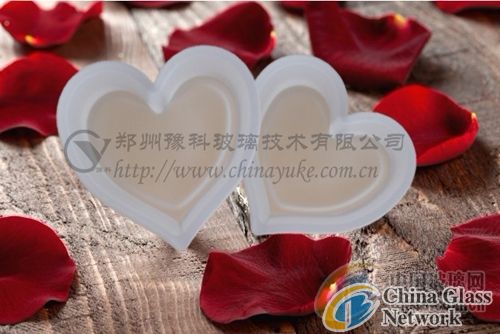 The sweet heart in the picture is made of Yuke III type glass frosting powder. Yuke III type glass frosting powder is mainly for frosting progress of hard glassware progressed by high borosilicate and quartz, to make the glassware clearer and moist, more noble elegant.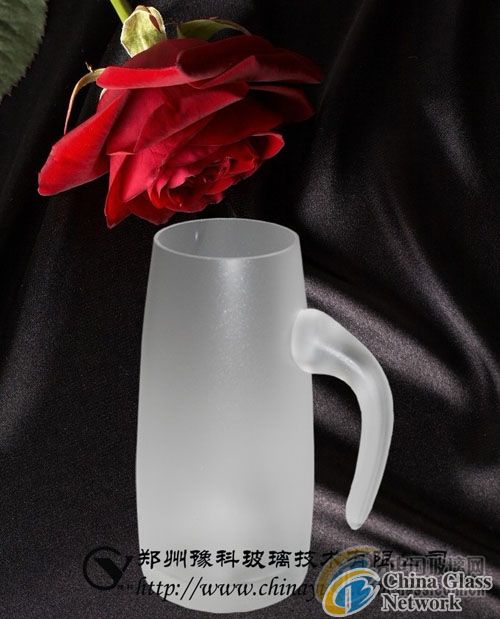 The cup above is oil-sand fingerprint frosted effect, which progressed by Yuke IX type frosting powder. The glassware frosted by Yuke IX type powder looks noble and refined with Gleaming body, which feels fine and smooth without fingerprint. It's a really good choice for both household and collection.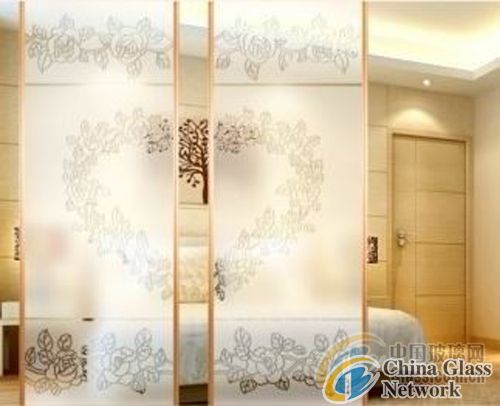 Partition wall in the picture of jade sand effect is made by Yuke II type frosting powder, this kind of frosting powder is mainly for ordinary flat glass and the frosted products are most used in home decoration field. The frosted glass with spotless and flawless appearance can make the home more sweet and romantic.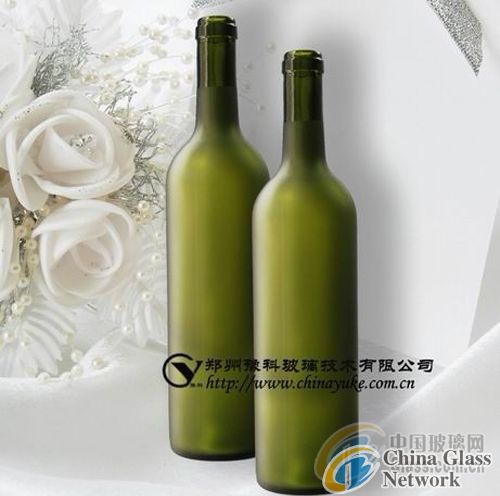 Red wine is musthave element for the holiday, package of the wine is as important as the quality. Delicate package can increase emotional appeal in addition to showing class. The beautiful red wine bottle in the picture is made by Yuke I type frosting powder, which for frosting progress of glass bottle and jars. The made-up products with tiny and uniform particles feels smooth and delicate and are usually used as package and household glassware.