SCHOTT Solar AG and CANOPY SAS announce the successful completion of their Mediterranean solar energy project. A solar park that features approximately 10,000 photovoltaic modules from the German manufacturer was recently completed near Ucciani in central Corsica. SCHOTT Solar and Canopy developed the project in partnership via a joint venture. The plant was constructed by Sade, a subsidiary of Veolia. The facility with a peak of 2.2 megawatts has just been connected to the national grid and provides approximately 2.86 gigawatt-hours of eco-friendly solar power. In numerical terms, it will meet the energy needs of around 1,000 Corsican households, CO2–free (assuming average power consumption of approx. 2,860 kWh per household).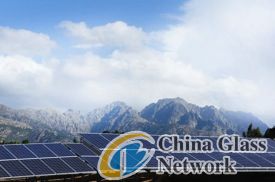 The project was originally initiated by Bernard Grimaldi, founder of the Corsican company Kyrnesole, and was entrusted to the SCHOTT Solar AG and Canopy joint venture in June 2011. The French company CANOPY is a leading project developer in photovoltaic and biomass energy that carries out the engineering, administrative, legal and financing work for project realization. SCHOTT Solar specializes in financing projects as well as providing top-quality, high-performance modules. The modules used in the Ucciani facility were developed for the SCHOTT PERFORM POLY series. Modules from SCHOTT Solar are known for their durability and flexibility and were rated 'Very Good' in a test performed by the German ecological magazine, Öko-Test (Edition 4/2010).

Companies to continue successful partnership – new project already planned.

The efficient and smooth running of the entire project has met with praise from all parties involved. "We are proud of this project," says Henri Franceschi, Ucciani's lord mayor. "The completion of this plant contributes to the area's economic development as well as Corsican independence in the energy sector." Based on how satisfied they were with the first project, the community has issued a building permit for a second solar power plant that has already been submitted for tender.

The Ucciani facility is yet another success story for SCHOTT Solar Power Projects, the project division of SCHOTT Solar. "There is massive interest in this project," says Hans-Peter Karpenstein, SCHOTT Solar AG's CFO. "The high irradiation level makes solar energy projects in Corsica very attractive."

Florent Wolff, President of CANOPY, notes the advance of solar energy in France. "The improving cost trends are making renewable energy more and more competitive compared to traditional energy sources. Communities no longer want to be dependent on traditional energy providers. They are more and more interested in commissioning solar energy projects of this scale. Everyone wants to be first in line to employ alternative, sustainable forms of energy. Together with SCHOTT Solar, our projects will be at the forefront of this move."

About Canopy
French company founded in 2008 and based in Paris, Canopy is a developer specialized in engineering and financing of photovoltaic and biogas projects. Its services include the development, financing, construction and operation of large renewable energy projects. Canopy also offers M&A services and advises its clients at every stage of a sale or acquisition process: identification and evaluation of opportunities and investors, due diligence, negotiation, structuring of the transaction, debt raising and refinancing. Canopy has developed 60 MWp of photovoltaic projects in France both in the public and private sectors. In 2011 Canopy has constructed 7.2 MWp, of ground based power plants and integrated rooftop projects. Canopy is currently expanding abroad, in Italy and Romania. Canopy has a dynamic, experienced and multidisciplinary team of 13 engineers, commercial, jurist and financier. All together, the employees of Canopy speak seven languages.