For several months, speculations have been growing that the soon to be released iPhone 5 will utilize the Gorilla Glass technology of Corning. At present, those rumors seem to be coming true. In spite of Apple's best efforts to keep the details of their devices a secret, it has somehow given a strong clue that the iPhone 5 and the iPad 3 may possibly have the Gorilla Glass, the most resistant technology for smartphone screens.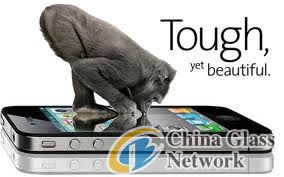 The hint regarding the Corning Gorilla Glass for the iPhone 5 seems to come from a rather innocent report of Apple about its job creation. In particular, that report says that Apple is creating around 304,000 jobs in the United States which specifically states the inclusion of Texas workers who makes iOS processors, Fedex employees, UPS workers and of course New York and Kentucky's Corning employees who manufacture most of the iPhone's glass.
Consumers may recall that the recently launched iPhone, the 4S did not have the Gorilla Glass. It only has the aliminosilicate glass instead. Although Apple said that the glass is as strong as the Gorilla type, tests and user feedback confirms that it is not true.
At present, the mere mentioning of Apple about Corning as a main iPhone glass producer seems to show that the company is manufacturing glass for the soon to be released handset, the iPhone 5.
It is interesting to note that this is not the first time that Corning and Apple have collaborated on an iPhone. In 2010, the iPhone 4 was produced with a form of Corning Gorilla Glass. However, it did not become a part of the iPhone 4S maybe because it is too costly and more iPhone 4S has to be produced compare to the iPhone 4.
But, since the cost of Gorilla Glass has lowered and became more affordable, it may be possible for Apple to make it a part of the iPhone 5. Moreover, with the reported high cost of the iPhone 5 there is a greater chance for Apple to utilize the Gorilla Glass on its upcoming phone.