Georgia Hauner has come across a lot of words in her 80 years.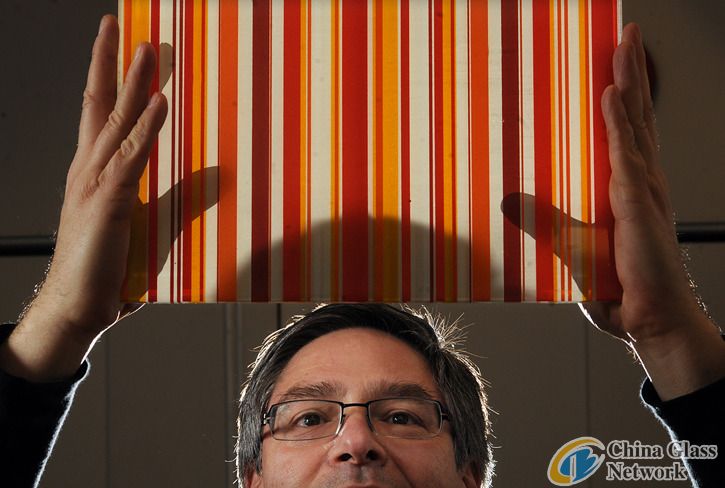 That's why the matriarch of the family that founded and still runs Interstyle Ceramic and Glass is called upon to concoct the names for the distinctive glass tiles that are produced in their Burnaby factory and find a home on walls, countertops, tables, floors and benches. Since 1983 they've produced more than 45,000 colours and designs, each with its own unique name like "sunset," "delphinium," and "olivine."
In a squat industrial building alongside Winston Street, Interstyle is Canada's largest designer and manufacturer of ceramic and glass tiles. It's also the only one.
Interstyle's three giant roller kilns and six flat bed kilns fire a kaleidoscope of glass squares, rectangles and stones that are coveted by high-end designers and architects. Locally, their tiles can be seen at the Vancouver International Airport, Children's Hospital, the new convention centre, and the recently completed Harmony House eco demonstration project in South Burnaby. But they're coveted by snazzy retailers, upscale restaurants and hotels as well as stylish homes around the world.
Not bad for a company that started from a boxcar full of broken leftover glass.
That's the opportunity that was presented in the early 1980s to Ernesto Hauner, an Italian-born ceramic tile maker who immigrated his family to Canada from Brazil. He started experimenting with glazes to create colourful ashtrays. But people weren't smoking as much anymore so by 1983 Interstyle was the only company making tiles of fused glass.
"Glass is a very interesting medium to work with, to go beyond its limitations," says Mike Hauner, Ernesto's son, who now runs the business with his brother Kim. "It's a technical and creative challenge. It's very labour intensive."
Interstyle employs about 120 people at its Burnaby factory which runs 24 hours a day, five days a week. They cut the sheets of incoming glass, colour it, fire it, create the mosaics, then ship and pack it. Every order is custom to the clients' specifications.
In recent years they've been going back to their roots, developing products using recycled glass. But it's not as easy as it sounds, says Ken McGregor, Interstyle's vice president of sales. The glass is usually already shaded, and its quality can be inconsistent.
"In order to make pure colours, we need predictable glass," says McGregor. "But it's our business to find solutions to the challenges of working with glass."
Still, coming up with all those colours and designs involves an element of chance.
"Colour is a bit of alchemy," says Hauner. "You never know what you're going to get until it comes out of the kiln."