Ardagh Group was among the winners at the prestigious 2012 iF Packaging Design Awards for two of its most recent glass and metal packaging innovations. The company impressed the distinguished international jury for creating a completely new appearance and texture for the acclaimed Limited Edition Absolut Glimmer, and for the ultra-convenience of its two-piece metal bowl with Easy Peel® for Conserve Italia Soc. Coop Agricola's Cirio.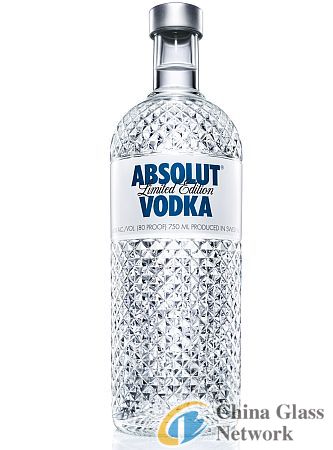 The limited edition Absolut Glimmer features a highly innovative glass bottle, produced and decorated in-line at Ardagh's plant in Limmared, Sweden. Ardagh worked closely with Pernod Ricard to create a completely new appearance and texture. For the first time they have challenged the Absolut bottle design to create something truly different to provide the trade with an engaging consumer proposition by representing something genuinely bold, innovative and interesting in store, which, in glass, is also 100% recyclable.

The Cirio development is the first time that canned vegetables are available in a two-piece bowl. Smaller and more attractive, the new design provides a differentiation from standard food cans aiming at consumers looking for a healthy snack between meals, and those eating on the go. The small container is very easy to hold, to open and to eat from. The Easy Peel® closure conveys a fresh and healthy image of the product and brand owners can use their existing closure equipment with only minor modifications. Metal gives the product a longer shelf life without having to chill or use preservatives; all of the important vitamins remain intact, and metal is also 100% recyclable.

"We pride ourselves in producing sustainable and versatile packaging solutions, and to gain such prestigious recognition for new product developments in both glass and metal is testament to our commitment to design innovation, said Ardagh Group CEO, Niall Wall.

Both products are featured online in the iF online exhibition and in the iF yearbook on communication and packaging 2012.