SCHOTT PYRANOVA® fire rated glass is now going to play a significant role in the protection of houses in Australia's bushfire prone areas. This results from window and door manufacturer Paarhammer having successfully developed Australia's first ever approved window, door and sliding door system for building in Flame Zone (BAL-FZ) incorporating this SCHOTT product which has been serving the fire rated glass industry for years decades already.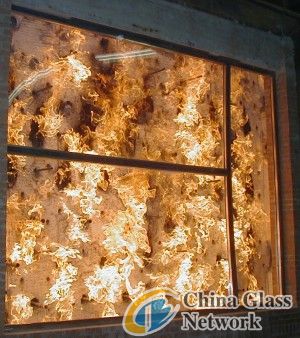 Innovation at Paarhammer knows no bounds. Hard on the heels of Paarhammer's launch of Australia's first BAL 40 windows comes the launch of Australia's first window approved for building in Flame Zone (BAL-FZ) as per AS 3959-2009 and AS1530.8.2. In a major technical breakthrough, Victoria's multi-award winning regional timber window manufacturer Paarhammer have achieved what has been unattainable until now: windows, doors and sliding doors that do not require additional shutters or fire screens in Flame Zone designated areas. With all the new Australian Standards and local regulations regarding building or renovating in bushfire prone areas (BAL zones) Paarhammer took on the challenge to further develop their famous tilt & turn timber windows, doors and sliding doors to withstand temperatures exceeding 850 degrees over 30 minutes with a cooling down period of 1 hour – thus achieving the required Australian Standards. Fire safety and risk testing was conducted by Exova Warringtonfire Melbourne and the Paarhammer products passed beyond expectations. Readings after the test showed the tilt & turn, sliding and locking operation in perfect working order. The inside of the windows, doors and weather seals showed no signs of the raging fire and heat of the test simulating the highest level of bushfire outside. Radiated heat through the windows and doors did not exceed 6kW, which is less than half of the 15kW allowed by the Australian Standard.

This astonishing result was achieved with locally sourced red ironbark timber, SCHOTT ISO PYRANOVA® double-glazing, special seals, and of course, the expertise and determination of Paarhammer Pty Ltd. "This development is very significant for people wanting to build in the highest bushfire prone area", says Tony Paarhammer, "Up to now there were no windows and doors available at all for Flame Zone. Now we offer a full suite of bushfire safety products from BAL-29 and BAL-40 to BAL-FZ windows and doors. Paarhammer bushfire products give peace of mind without compromising their standing as the highest energy rated windows and doors on the market. Their unique framing, sealing and secure metal-to-metal locking system as well as SCHOTT ISO PYRANOVA®, provide the highest energy efficiency (U-values from 1.1, air infiltration from 0.05) and sound protection of 45dB.

For over 20 years, Paarhammer windows have been setting the benchmark in energy efficiency in Australia. Whether a design calls for stylish contemporary minimalism, bringing a historic building into the 21st century or building in the highest bushfire prone areas, Paarhammer provides compelling solutions for the most demanding residential and commercial projects.

With its extensive portfolio of products and services, supported by strong branding, SCHOTT is globally recognized as being synonymous with top quality and creativity. The fire resistant glass SCHOTT PYRAN® and SCHOTT PYRANOVA® manufactured by the company's subsidiary in Jena, Germany, provides virtually unrestricted application options, both for internal and external surfaces.

SCHOTT PYRAN® is a monolithic, thermally tempered borosilicate safety glass according to DIN EN Standard 13024-1 as well as to ANZ standards. The interaction of innovative system solutions and creative freedom to design realizes the full potential of SCHOTT PYRAN®. - The original, made of borosilicate! Fire ratings of up to 3 hours integrity only (-/180/-) can be achieved with SCHOTT PYRAN®.

SCHOTT PYRANOVA® fire-resistant glass is a clear, laminated composite glass, consisting of at least two float glass panes. A transparent fire resistant layer, which foams in the case of fire, is incorporated between the panes. SCHOTT PYRANOVA®, applied in fire resistant glazing, avoids the passage of fire, smoke and heat radiation. SCHOTT PYRANOVA® meets the fire resistant requirements for integrity only as well as integrity and insulation for many applications. Fire ratings of up to 2 hours integrity & insulation (-/120/120) can be achieved with SCHOTT PYRANOVA®.

Both, SCHOTT PYRAN® and SCHOTT PYRANOVA® are also available in double glazed or butt jointed systems. SCHOTT PYRAN® G even offers fire rating as a bent panel.
SCHOTT is an international technology group with more than 125 years of experience in the areas of specialty glasses and materials and advanced technologies. SCHOTT ranks number one in the world with many of its products. Its core markets are the household appliance, solar power, pharmaceuticals, electronics, optics, transportation and architecture industries. The company is strongly committed to contributing to its customers' success and making SCHOTT an important part of people's lives with high-quality products and intelligent solutions. SCHOTT is committed to managing its business in a sustainable manner and supporting its employees, society and the environment. The SCHOTT Group maintains close proximity to its customers with manufacturing and sales units in all major markets. Its workforce of around 17,500 employees generated worldwide sales of approximately 2.9 billion euros for the 2009/2010 fiscal year. SCHOTT AG, with its headquarters in Mainz (Germany) is owned by the Carl Zeiss Foundation.