The UK container glass recycling rate fell between in 2010, figures have revealed.
Data from the European Container Glass Federation (FEVE) show the UK's glass bottle and jar recycling rate fell from 62% in 2009 to 60.7% in 2010.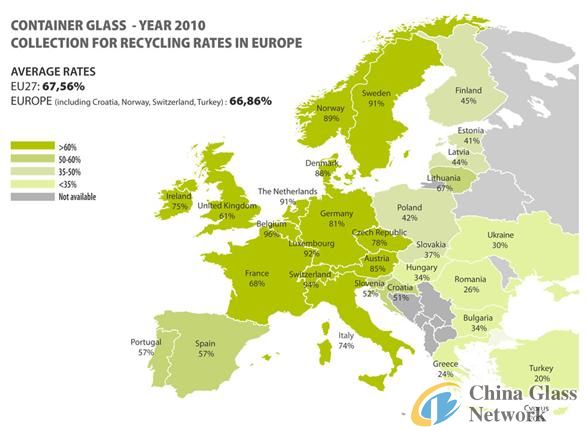 FEVE also noted that only 600,000 tonnes of the 1.6 million tonnes collected was sent for remelt. 400,000 tonnes were used for aggregate which, says FEVE, is "of lower environmental benefit than glass remelted for use in new bottles and jars".
While the amount of glass consumed in the UK rose from 2.67m tonnes in 2009 to 2.71m tonnes in 2010, the amount recycled fell from 1.66m tonnes to 1.64m tonnes.
Across Europe, the average recycling rate remained stable at 68%, with 25bn glass bottles and jars collected for recycling, 80% of which were remelted in a closed-loop system.
FEVE said this meant more than 12m tonnes of raw materials were saved, along with 7m tonnes of CO2.
Last week, the chancellor announced new packaging targets that will see glass split into sub-categories with the aim of increasing the amount sent to remelt.
Rebecca Cocking, head of container affairs at British Glass, said: "We welcome the new targets but would still urge the Government that while local authorities are not subject to this legislation, there is a danger that too much cullet will continue to end up in our roads instead of back on the shelf."
Top 5 countries for recycling glass:
| | |
| --- | --- |
| Country | Recycling rate |
| Belgium | 96.0% |
| Switzerland | 94.0% |
| Luxembourg | 92.5% |
| Netherlands | 91.3% |
| Sweden | 91.1% |