Recently, more than 150 glass artists, enthusiasts and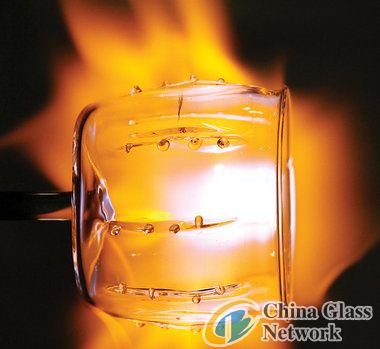 "This conference just demonstrates the dedication and vision Salem Community College has in the field of glass for both current and past students," said Stankard, an SCC distinguished alumnus.

"There's really nothing that compares to seeing a live demonstration or being able to see it with your companions of the glass art world," said Aaron Kirchhoff, a 2008 SCC graduate with degrees in Glass Art and Scientific Glass Technology. "It can be rejuvenating, sometimes even like a spiritual experience."

Kirchhoff, who works at the National Institute of Standards and Technology in Gaithersburg, Md., said he believes that sometimes, the life of a glass artist can be a little isolated as the creative process takes over. The conference allows artists to come out of that state, to meet with other artists and gain a new perspective.

"This conference gives us the opportunity to come together and to meet the face of the community that supports our movement," he said. "It's a great experience to see the human side of the contemporary glass world."

Ariel Heibel, a 2010 graduate, appreciates the networking opportunities — both with friends and with glass experts — that the conference offers.

"It's so interesting to watch a flameworker in the process," she said. "Instead of just seeing an artist's finished product, you can actually see how it was made."

Heibel, who is now continuing her education at Rowan University, said being able to share experiences with former classmates as well as professionals encourages her to experiment with her own work.

The conference's reunion-like atmosphere elevates the learning value of the event, according to alumni.

Katherine Cheetham, a 2003 graduate with a degree in Scientific Glass Technology, works in glass art and has made it a priority to attend every conference. She said she looks forward to meeting with old friends and fellow artists every year. The event is also a source of new ideas and inspiration for her own work.

"My scientific work actually improved by watching glass artists," she said. "Much of it had to do with patience. Watching other people take their time has influenced me greatly."
Though their careers in glass are unique and varied, the SCC alumni and others who gather each year to further explore their field reinforce the importance of education and the opportunities it provides.

"I believe that one of the best benefits of the conference is that it shows students that success in this field is possible," Cheetham said. "They get to see people achieving their goals. It's not necessarily easy, but it's definitely possible."

In addition to demonstrations, the conference featured a webcast from California with Garth Johnson, a presentation by Jesse Kohl and a panel discussion with Andrew Page, Sally Prasch, Milon Townsend and Stankard, moderated by glass artist and SCC instructor Amber Cowan.

The event also included demonstrations by current SCC students, coordinated by Assistant Professor of Glass Art Rika Hawes and Scientific Glass Technology Instructional Chair Dennis Briening. Current students and conference attendees exhibited their work as well.

The SCC Foundation sponsors the conference with support from businesses, nonprofit organizations and individual donors.