Stained glass demonstration comes to Swampscott Library
Post Time:Apr 01,2012Classify:Industry NewsView:410
The Friends of the Swampscott Public Library will present "From Design to Installation," a demonstration by two stained glass artists, Ingrid Pichler and Michael Limberakis. The presentation will show the various steps that are involved in the production of a stained glass window—from design to installation.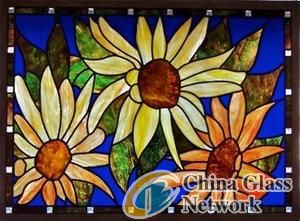 The final success of each piece depends upon how well orchestrated the design is. The artists will take you through these steps in creating a perfect panel. Pichler has worked on unique, custom-made glass designs for the private and public sector, using both traditional and more experimental techniques. Michael Limberakis is the artisan and owner of World Glass. Both artists have over 20 years experience in the field of stained glass.
The Friends of the Swampscott Public Library provide support to keep the library as a valuable community resource.
Source: www.wickedlocal.comAuthor: shangyi