This occasional series goes into the studios and workspaces where Cleveland's writers, painters, sculptors, photographers, designers, musicians, composers, dancers, choreographers and other artists create their work.
The idea for the work that has occupied glass artist Brent Kee Young for almost a decade began, as art will, with wonder.
Wonder Bread, that is. Which was followed by wonder in a more creative form -- the wonder that builds strong bodies of work dozens of ways.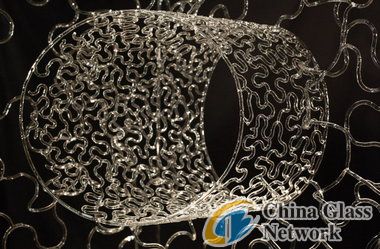 As Young remembers it, a number of years ago a Wonder Bread factory near his studio on Perkins Avenue, just east of downtown Cleveland, was being torn down.
(It turns out it was actually the old Ward Bakery, which closed in 1979 and was torn down 10 years ago after it became a haven for squatters. But since we like the idea of art rising like bread from an old Wonder building, we're going to stick with Young's memory here.)
He drove past the demolition site every day, on his way to the studio from the Cleveland Institute of Art, where he is the head of the glass department, or from his home in Cleveland Heights. As time and the demolition went on, he noticed a big pile of rebar, the steel bars used to reinforce concrete during construction.
Pulled out of the building and discarded, the bars bent and twisted into a tangle that grew, day by day, into something interesting, something almost organic.
"It was like this nest of rebar, the size of a house," Young said.
The rebar nest led him to think of tangles found in nature -- tumbleweeds and root balls. Gradually, those images turned into an artistic idea: Could you take a tumbleweed, cut it into a cube and make a shape out of it? How would you do it in glass?
And so Wonder Bread turned into an artist's wondering.
The wondering went on for a while. "I don't know how long it all festered," Young said, but once he worked it out in his head, the first piece in what he calls his Matrix Series took only three months to make.
Made of less-than-pencil-thin rods of glass that Young fuses together in a process called flame-working, the pieces are labyrinthine constructions that seem to be made of air, ice and light.