PPG Industries' (NYSE:PPG) automotive refinish business and Auto Claim Solutions, an Arlington, Texas-based vehicle repair information company, have jointly announced a partnership to provide collision centers with an advanced integrated repair management system.
As a result of the partnership, collision centers choosing to integrate the PAINTMANAGER(TM) program from PPG with the REPAIR TRACKER INTERACTIVE(TM) body shop management system from Auto Claim Solutions can increase their repair productivity and operate more efficiently.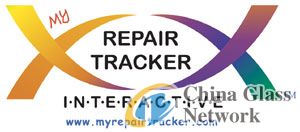 The PaintManager program is PPG's network solution combining the accuracy and efficiency of computerized color mixing with comprehensive reporting and tracking features. By incorporating PPG's paint shop interface tool, ROCO, the sharing of critical information between the front office and the paint operation streamlines the workflow. The Repair Tracker Interactive management system from Auto Claim Solutions is an Internet-based application providing direct data access and real-time communication between customers, repair facilities and insurance companies. When paired, the two programs provide a seamless and accessible flow of critical data for monitoring and managing body shop repair and paint procedures.
"This arrangement is part of our commitment to make certain PPG customers receive the most advanced applications to ensure improved paint operation performance," said Mary Kimbro, PPG global color director. "We're very pleased our companies worked together to integrate these innovative systems. We designed PaintManager for compatibility with any body shop management system, and Repair Tracker Interactive has proven to be an excellent match for it. Collision shops using the integrated system will benefit greatly from the improved workflow efficiency, materials management usage, and ultimately their financial performance."
Tim Hoover, Auto Claim Solutions managing director, said, "Shops using Repair Tracker Interactive have found it to be an extremely user-friendly system while providing the functionality and flexibility expected of a collision management program. It's been available for seven years with all the advanced functions shops want and need to improve their processes and add to their bottom line. Now, by linking it to PPG's PaintManager, we've made it all that much more rewarding."
The Repair Tracker Interactive system is currently in use at 140 locations in 12 states, and at 55 of these locations it is used in combination with the PaintManager program. These numbers are expected to increase rapidly as collision centers become familiar with the programs' combined benefits.
One of the largest users of the integrated system is the Van Tuyl Group, an Irving, Texas, company with more than 70 automotive dealerships across the country.
"We have been using Repair Tracker Interactive exclusively in all of our 34 collision centers for over five years, and without a doubt it has given us the competitive advantage with our customers, insurance partners and the extended business community," said Darren Huggins, national collision director for Van Tuyl Group. "With the rising cost of materials, the PaintManager integration has become absolutely necessary for us to measure performance and maximize profitability."
The PaintManager program and the Repair Tracker Interactive system are available now to collision centers across North America through PPG and Auto Claim Solutions.