Home
>
News
>
Company News
> SCHOTT to showcase its Xensation Cover & Touch glass solutions at Finetech 2012 in Tokyo
SCHOTT to showcase its Xensation Cover & Touch glass solutions at Finetech 2012 in Tokyo
Post Time:Apr 11,2012Classify:Company NewsView:489
SCHOTT AG, the international specialty glass and technology company, will showcase its ultra-strong glass for cover and touch applications using capacitive and resistive touch technology. The products Xensation™ Cover, Xensation™ Cover 3D and Xensation™ Touch will be at the center of attention.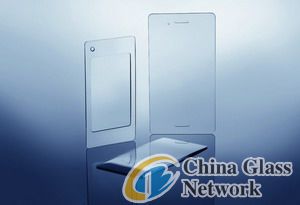 SCHOTT Xensation™ Cover is a floated and chemically strengthened aluminosilicate glass with the hardness and resistance to protect touch screen devices from scratches and breakage. Internal tests of market-ready Xensation™ Cover material show that, with its compressive strength of more than 900 MPa, it offers a very high bending strength and ball drop test resistance, achieving top test results in this industry. Having first announced the new product in the second half of 2011, SCHOTT is currently completing the evaluation phase of Xensation™ Cover glass.

In anticipation of the latest trends and developments in the touch screen device industry, SCHOTT is also presenting a further glass solution well-suited for capacitive touch technology: SCHOTT Xensation™ Cover 3D. This floated lithium-alumino-silicate glass has a very low transformation temperature of 505° Celsius for easy and cost-efficient hot forming processes. This quality opens up a multitude of 3-D design options for the latest devices with curved-surface cover glass and high surface quality, for even sleeker gadgets.

SCHOTT Xensation™ Touch is resistant to chemicals and environmental influences. This highly transparent borosilicate glass has already proven its worth in millions of car navigation systems as it is perfect for resistive touchscreens. It is available in thicknesses as thin as 0.03 millimeters and is therefore considered to be the world's thinnest mass-produced glass of its kind.


Source: www.schott.comAuthor: shangyi