PLANS to turn a redundant York church into a national centre for stained glass are about to move up a gear.
York has 60 per cent of all surviving medieval stained glass in situ in the country and is home to top practitioners in its construction and conservation.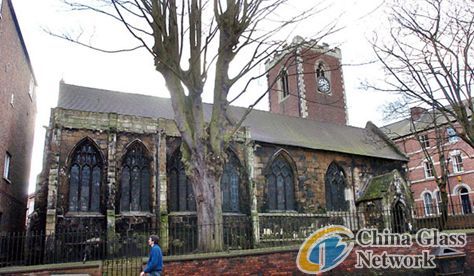 Now the Stained Glass Trust, based in York, is drawing up a strategy and fund-raising plans to turn St Martin-cum-Gregory Church in Micklegate into the national centre for stained glass, complete with workshops and guided tours.
The redundant church has already hosted events for the trust, which has been in existence for five years.
The trust's chair, Andrew Morrison, said: "We wanted to take it slowly so we understood what people wanted and what the people of York could do, rather than jumping in with both feet and getting it wrong.
"We have been doing a lot. We have had initial conversations with people and it is now really about financial planning, coming up with some ideas and getting some architects in. We don't want to create a stained-glass museum. It is about craft workshops and people seeing the craft in use."
The trust is keen to preserve the character of the church and to make the best use of its space.
The centre could also be the hub for guided tours of York, allowing visitors to see the wealth of stained glass in the city's parish churches as well as the large windows in York Minster.
Stained glass has survived better in York than elsewhere, partly because the city was not heavily bombed during the Second World War.
It also largely escaped the actions of the Puritan iconoclasts in the 17th century, as it was not used to house prisoners, and though the city was besieged by the Roundheads it surrendered peaceably after the Battle of Marston Moor.
Local man and Roundhead general Sir Thomas Fairfax took efforts to preserve stained glass in the Minster and elsewhere in the area.