Dawar has released its multitouch projected capacitive touch screen technology in an all-glass solution aimed at medical, instrumentation and industrial applications, according to a company press release.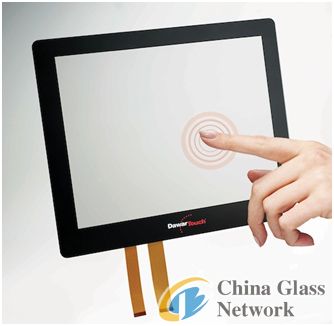 Dawar's new multitouch PCT screens support four simultaneous touch points with full gesture support — tap, flick, pinch, click, expand and rotate. Input is enabled for finger, glove or conductive stylus. Dawar's PCT system provides optics with 90 percent light transmission, clarity of at least 97 percent, a rapid response, and accuracy with no linearity calibration required, the company said. The rugged all-glass construction delivers surface durability of at least 9H pencil hardness and dependable performance over a wide operating temperature range, Elizabeth Spann, product manager, said in the release.
"Dawar's U.S.-based manufacturing and application engineering support offers customers more economical upfront design and NRE costs as well as lower minimum-order quantities for both standard and custom solutions," she said. "It also enables a faster time to market for the customer's end product."
Made in the U.S.A. with full U.S.-based engineering support, the new PCT screens are available in a range of standard sizes: 4.3- to 24-inches diagonal for controller board solutions and 4.3- to 17-inches diagonal for chip-on-flex. Dawar offers screens in both standard (4:3) and wide aspect ratios, and can provide custom features such as a decorative front lens for the popular tablet PC look. All are Windows 7 HID compliant with drivers available for most other operating systems and support multiple interfaces (USB, RS232 and I2C). A range of Dawar controller boards, drivers, interface cables and other components are available in stock to provide a complete, one-source plug-and-play solution.