(China Glass Network) Mayor of Shahe City Liu Guofang, deputy mayor Wang Jianjiang visited North Glass accompanied by principals of Shahe Glass Group. They are warmly welcomed by president and other officials of North Glass and visited the new generation test production line of coating glass, toughened equipment manufacturing base and Taixinfeng Technology Co'; Ltd, subsidiary of North Glass.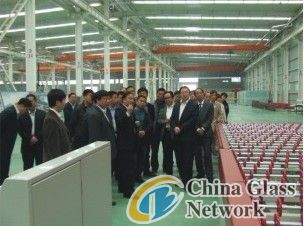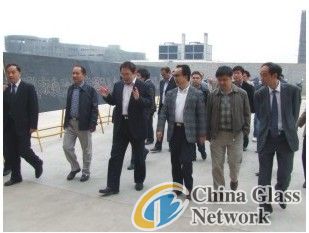 During the symposium, Mayor Liu appointed that the sustainable development of Shahe glass industry will focus on transformation and upgrading of deep-progressing glass, which needs cooperation and support from leading enterprises as North Glass. President of North Glass, Gao Xueming said the group will give strong support to cooperate with Shahe glass enterprises, strengthen the communication and cooperation on technical services with each other, promote energy conservation and environmental protection technology to accelerate the transformation and upgrading of deep-progressing glass industry.
Mayor Liu also invited President Gao Xueming and backbone staff of North Glass to visit Shahe City, to strengthen the understanding and friendship between both sides and contribute to the sustainable and stable development of glass industry of Shahe city together.