Ayala-led Integrated Micro-Electronics Inc. (IMI) will start the mass production of solar panels this year after its renewable energy unit in Fremont, California, developed different types of solar modules last year.
IMI president Arthur Tan reported during the company's annual stockholders' meeting on Friday that IMI Energy Solutions, a division of IMI USA, had provided solar panel co-development, prototyping and low-volume production to North American companies with varied technologies.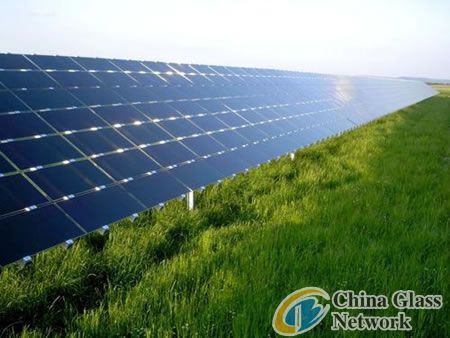 These technologies include concentrated photovoltaics (CPV) with co-generation of water heater and electricity, glass-on-glass solar panel and glass-on backsheet.
"By 2012, IMI will venture into mass production of solar panels," Tan said.
IMI anticipates the mass production of solar panels this year in Jiaxing, a city in northern Zhejiang province of eastern China.
In a briefing after the stockholders' meeting, Tan said IMI would likely produce solar panels with a capacity of 10 megawatts in the first year of mass production, in line with its current capacity.
"The panels are slated to be consumed in Australia and China," Tan said, adding that IMI was likewise looking at a potential market in India.
The company sees growth in renewable energy as the world shifts toward clean and renewable energy resources, recognizing that solar energy is a crucial component of this.
In 2009, IMI forged a strategic partnership with Renewable Energy Test Center (RETC), a California-based engineering services, test and certification provider for photovoltaics (PV) and renewable energy products.
In 2010, IMI Energy Solutions was created in Fremont as a division of IMI USA to develop and manufacture solar panels and other related technologies.
Drawing from two decades of experience in power electronics, IMI's Design and Development Group in Singapore also developed a solar inverter platform.
Asked by a stockholder whether solar energy was viable without government subsidies, Tan said the developed countries that started very early in the solar market indeed had to get subsidiaries. At that time, he said global oil prices were trading at about $38 per barrel compared to over $100/bbl at present.
As soon as oil breached the $70-$80/bbl pricing, he said renewable energy would manage to grow with little feed-in tariff. He noted that China, for instance, had now risen from 7th place to become the third-largest globally in terms of installed solar energy capacity.
"Germany and Japan have already stipulated that at least 10 percent of their consumption will be renewable energy and only solar is taking off. And we're building solar panels for that," Tan said.
Solar panel installations are estimated to triple at more than 60 gigawatt by 2016, Tan said.