Two photos taken at Tandem Glass Gallery in Dresden, Maine showing the process of glass blowing by Salt Institute for Documentary Studies student Nancy Forsell Augenblick.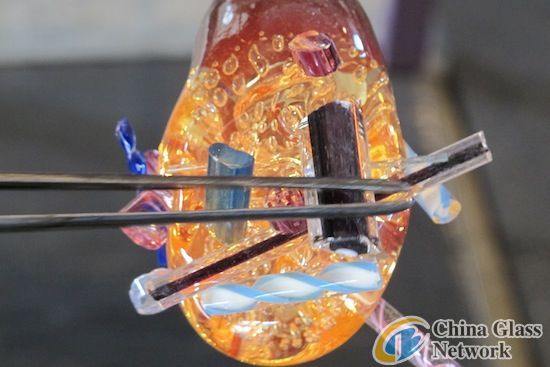 Charlie Jenkins, artist and co-owner of Tandem Glass Gallery in Dresden, makes a drinking glass from molten glass at around 1800 degrees F. In the photo above he has just rolled the glass over a tray of colored bars to add color to the piece and is now positioning and securing the colored bits using large tweezers. Next Charlie will reheat the piece in a furnace and blend the colored items into the molten glass.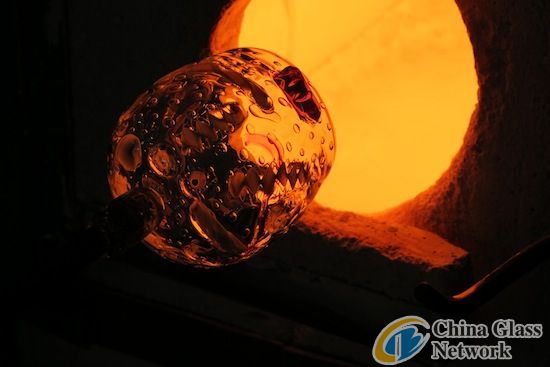 The glass piece has been transferred from the blowpipe onto a rod called a punty, and can now be worked into it's final shape. In this photo, the glass piece is going back into the hole to be reheated to about 1800 degrees F. When finished, this piece will be a clear drinking glass with small bubbles and pieces of colored glass melded in.