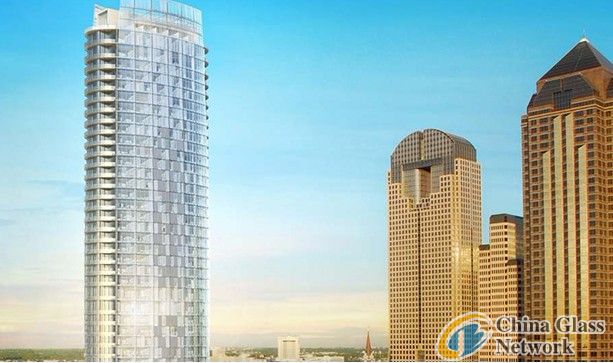 John Sughrue isn't usually the target of criticism in the Dallas cultural community. In addition to co-founding Dallas's Fashion Industry Gallery and the Dallas Art Fair,
What's the problem? Now that fixtures of highly reflective glass are being installed on the Museum Tower's exterior, many Texans believe that the light from the Museum Tower will either blind visitors to the nearby sculpture park or, alternatively, envelop the institution in its imposing shadow due to its sheer hugeness.
"It's one of the great buildings by Renzo Piano, and it's celebrated for the quality of its light," director Jeremy Strick told ARTINFO of the Nasher building. "There was an understanding from the earliest date that reflected sunlight could be an enormous problem for the Nasher." Expressing particular disquiet for the state of the museum's outdoor garden, Strick said that the Museum Tower "fundamentally compromises Piano's design," and "interferes with the basic business of the museum, which is to show art."
In 1998, the previous owner of the building's site agreed to certain restrictions that would limit its impact on the museum next-door. Specifically, the building would be no more than 20 stories tall, and clad in a mix of materials that would limit its reflectivity. But when architect Scott Johnson was hired for the project in 2007, designs for the building soared to 42-stories — all concealed behind a façade of highly reflective glass.
Though he promoted the building's construction and approved final design plans, Sughrue himself was contrite when he spoke to the
For their part, the Nasher's directors believe a brise soleil or sunscreen over the surface of the museum tower is in order. "We've consulted with some of the best engineers and architects in the world. They've all indicated the same thing," Strick told ARTINFO. "Because of the design of the tower building, there's really only one solution that can save the Nasher."