March is the symbol of the Spring, which is full of vigor and hope. Having spent the grand Chinese Spring Festival Holidays, a good news came to China Glass Network. BROTHERS GLASS INDUSTRIAL DEVELOPMENT CO., LIMITED got a special order from us at the beginning of this year. It is inspiring news for us.
According to the Manager Able Lee, one Australian customer ordered more than six meters long processed glass in China Glass Network. It is one kind of special products which quality according to Australia standard AS/NZS 4666:2012 . The customer service department recommended it to us. In fact, we are the expert in extra large, extra thick and extra long processed glass. In hence, we solved the problems so quickly and gained trust of customer easily. When talking about the package, Mr. Li said that we used high quality wooden case to keep it safe. I'm sure that the product could be shipped to Australia safely.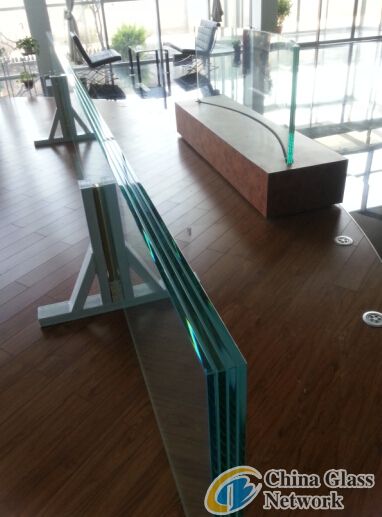 About BROTHERS GLASS INDUSTRIAL DEVELOPMENT CO., LIMITED
BROTHERS GLASS INDUSTRIAL DEVELOPMENT CO., LIMITED, which is one of the largest glass manufactures in China. Our company has produced and exported for many years and have much experience in packing and shipping glass. Since its establishment in the year of 1995, and has become a rapid-developing manufacturer of most kinds of glass. Brothers Glass is equipped with advanced float glass production line, tempering furnace, insulating glass, laminated glass and aluminum and silvery mirror production line, bending glass production line, straight & special shaping edging grinders, patterned glass roll and other glass-processing machines. We have four major glass plants in China, both in the south and the north China, and we have acquired international quality approvals and certificates, such as ISO9001:2000, BS6206, CE, UL approval. We promise our customers "Best Quality, Excellent Service and Prompt Delivery". Our factory is special to producing float glass, patterned glass, tinted glass, reflective glass, ultra clear glass, wired glass, tempered glass, laminated glass, insulating glass, aluminum mirror, silvery mirror and so on. The main sizes of our glass are: 2000*1500, 2000*1650, 2000*1370, 2200*1650, 2200*1500, 2200*1830, 2440*1650, 2400*1830, 3300*1830, 3300*2134 3660*2134 and so on, but if you need more quantity we can produce as your request. Thickness from 1.0mm to 25mm. We foster the corporate spirit of searching fresh and everlasting, keep trust and genuine to be up with the leading technical development. Presently, our company implements the modern management model that spends efforts on inner organizational management as well as reduces producing cost and consumption, and the economic effect of our company has been enhancing year by year. We will always keep track with the development of the advanced technique and exploit innovative and creative ideas, to lead our company products to be more systematic and diverse. Our business philosophy is to survive on quality, to improve efficiency from efficient management, to develop on credit and to win markets from brand. We sincerely welcome your joint to develop together!
For more business, please contact it.
BROTHERS GLASS INDUSTRIAL DEVELOPMENT CO., LIMITED
Address: No 3 Of Datang Industrial Zone, Kexin Road, Tianhe District, Guangzhou, China
Email: brothersglasschina@yahoo.com
Skype: lyq850120
What'App: 008613570321993
MSN: lyq11111@163.com
TEL: +86-13570321993
FAX: +86-20-37036169
CONTACT PERSON: MR ABLE