This year a visit to Vitrum 2015 can be extended to include EXPO and a tour of Milan with its interesting recent architectural developments. Vitrum can be a valid resource in helping to organize a stay in Milan.
Although pointed out on several occasions, it's still worth remembering: the timing of Vitrum 2015 coincides with the last month of EXPO and is a huge opportunity for all visitors. As past events have shown, the final months of a large-scale worldwide exhibition the likes of EXPO are, in the majority of cases, the ones the public find the most interesting. The exhibition is running perfectly, the number of side events has multiplied to leave the best possible impression and visiting is easier.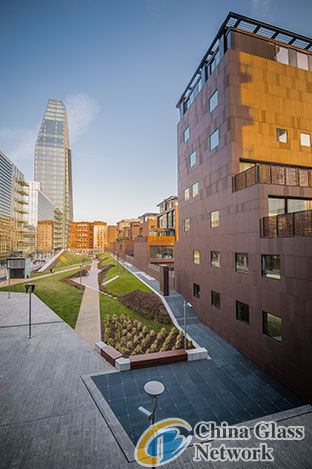 So this is a good opportunity because a normal visit to Vitrum can also put you into direct contact with EXPO 2015, the world's leading event of the year. Regular Vitrum visitors will have an additional opportunity to truly gauge Italian capacity and potential, which includes hosting the finest food-related offerings – the Expo theme – from around the world; for those who haven't been to Vitrum for some time, this will be another reason to catch up with the glass industry's leading exhibition in Europe, which takes place in odd-numbered years; instead those who haven't been able to visit Vitrum for a variety of reasons will finally find everything they need to get the most from their visit, knowing that in just one trip to Milan they will be able to view the finest glass processing technologies, immerse themselves in various cultures from across the five continents, and, why not, get to know a future-minded city with loads of history.
Considering that more than 20 million people are expected at EXPO 2015 during the 6-month period, it's easy to imagine that there is a high risk of not securing hotel accommodation or only at very high prices. This is why the organizers at Vitrum have been careful to ensure that their visitors receive hospitality services that are on a par with this exceptional event by giving the best possible assistance.
Those registering for Vitrum 2015 online will be offered a number of essential services for a pleasant stay in Milan and to spend one or more days at EXPO, or even enjoy a personal tour. Plane and train bookings to and from Milan, hotel accommodation, finding restaurants and night spots, renting a car or finding a bus shuttle service to the various locations and the EXPO sites will all be easier: Vitrum's network can help its visitors find the best solutions for their needs, and make the most of their time.
However, for things to go as they should, getting organized ahead of time is a must. In every issue of this newsletter the Work in Progress section will feature an updated list of the various services and information on how to take advantage of these. Of course, registering as soon as possible is recommended as is sending requests, to ensure everything goes smoothly. The best way to make Vitrum 2015 a truly memorable experience.