Written by Patrick Flannery - Top Glass, Canada's conference for the commercial glass building industry, is less than a week away and all indications point to an even greater success than last year's inaugural event. Registrations for the free education day and product expo are strong, with a threefold increase in participation by architects and building engineers. The program starts at 10 a.m. on Wednesday, April 15 at the International Centre in Mississauga, Ont. Walk-up registration is available, and parking is free.
An expanded show floor with 42 exhibitors will feature some new faces, including the recently merged Patenaude Trempe Van Dalen and Air-Ins test labs exhibiting as CLEB. Glazing systems giant Kawneer has joined Top Glass this year, as has Ventex, makers of quality louvers and backdraft dampers. Once again, Top Glass will be brought to you by its Gold Sponsors, Tremco and Alumicor.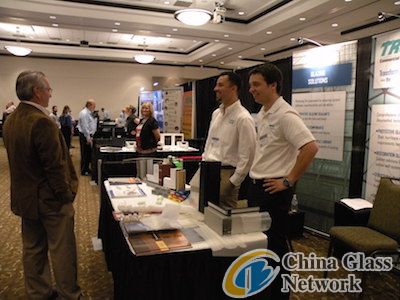 The 2015 Top Glass speaker lineup is attracting a lot of buzz. Sponsored by Erdman Automation and RavenBrick, attendees will have a chance to hear from top experts at no charge. Paul Gulletson of CSA Group Built Environment will provide a sneak peek at the upcoming A500 standard for balcony guards. Stephane Hoffman of Morrison Hershfield will discuss energy standards and strategies for meeting them in an AIA/OAA-accredited tale. Ehab Naim Ibrahim and Hamid Vossoughi of Halsall Associates will talk about the good, the bad and the ugly of offshore curtain wall in their presentation endorsed by the Ontario Glass and Metal Association. Louis Moreau of AGNORA will give attendees the inside scoop on large-format glass panel fabrication from his perspective at one of the largest capacity glass fabricators in North America.
The commercial glass community with honour one of its own at the OGMA's Award of Excellence presentation, recognizing great glazing by an Ontario contractor.
"It's great to see Top Glass gaining momentum in its second year," said Danielle Labrie, show manager. "I encourage everyone involved with commercial glazing and building envelope design and construction to take a few hours out of their day on April 15 and join us. We promise you will learn something."