The 21st edition of WINDOOR EXPO held in Guangzhou from 18 to 20 March 2015 was a new height in the building envelope industry in China. With 46,781 trade professionals from 93 countries and regions, the expo has reached a great success after expanding its scope. With more emphasis on innovations, new technologies and sustainable solutions, WINDOOR EXPO gained new and renewed international attention to the Chinese construction industry.
The 2015 expo focused on the developments in the Chinese Building Envelope industry, and foster innovations, sustainability and technologies within the Chinese exhibitors. Industry leaders, important Chinese associations and relevant government bodies welcomed the insight in the Chinese industry, and created new international cooperation.
Foreign building envelope experts existed out of buyers from various buying missions, European researchers on sustainability and technology, and construction material suppliers that saw an increase in demand within the Chinese market. The renewed demand in various worldwide projects and the internal Chinese demand in higher quality products and solutions has been an interesting development by foreign experts. During media interviews various foreign expert noticed the ever strong demand has strong indications for the construction industry to move toward international levels with regard to: sustainability, energy saving, environment friendliness, and technological innovations.
Mr. Huang Qi, Vice Secretary General of the China Construction Metal Structure Association clearly mentioned that China's 12th five year plan welcomes WINDOOR EXPO to take a lead in the goals aligned. Not only by exhibitors that have been rewarded for their efforts by the innovation award or a hot spot in the galaxy of stars, moreover of the expo organizers to stimulate entrepreneurship with local and foreign enterprises, academic exchange and a wide range of informative forums that explain trends and developments in the industry.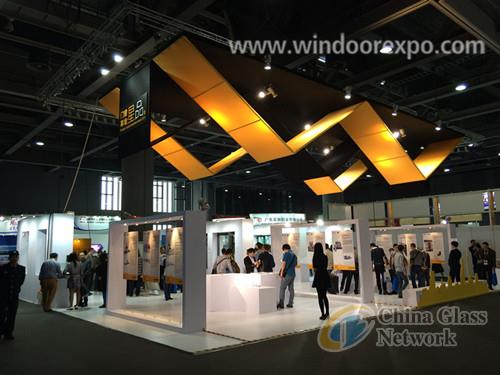 The three days exhibition is side programmed by a busy range of events:
• Academic Exchange programs
• Annual Industry Conference
• Exhibitor Workshops
• Modern Architecture & Economic International Forum
• Technical Trainings
The WINDOOR EXPO 2015 with 75,000 sq.m. exhibition space has the following key categories and respective sub products and services:
• Energy: Solar and BIPV
• Glass: Fire Proof, Safety Glass, Energy Saving
• Hardware and Fittings: Facades, Windows, Blinds and Shutters
• Machines, Installations and Tools: for facades, for profiles, for glass, for sealants, for cutting and moulds
• Materials and Production Equipment: Thermal Insulation, Adhesives, Coatings
• Sealant Products: Silicone, Glass Adhesives, Stone Adhesives, PU Foam, Butyl rubber, Aluminum
• Semi Finished Materials for Facade Systems, Aluminum, Profiles, Wood, Blinds and Shutters, Guardrail and Handrail
• Sheets and Panels: Honeycomb, Panels, Plastic, Titanium-Zinc and Copper
• Structure & Profile Systems: facade systems
• Sun Shading Systems
• Ventilation Equipment
• Window Systems: Aluminum Window and Door systems, Wood systems, Conservatory, Sunroom, Screen Window and Door, Blinds and Shutters, variants for doors and windows
In conclusion the WINDOOR EXPO 2015 was a qualitative better show that attracted a better target audience than before.
The WINDOOR EXPO 2016 will be held from 8 to 10 March 2016, in Poly World Trade Center in Guangzhou, China.