4 weeks left before the International exhibition "MIR STEKLA 2015"! Officially confirmed their visit "MIR STEKLA 2015" in "Expocentre " more than 20 000 visitors.In addition to the exhibition will host a scientific - practical conference together producers and consumers on "Glass and Modern Technology XXI".
Sure you see the benefit of participating in the exhibition, for a sharp increase in sales of your products in Russia and CIS countries.
It is important to be on time after the crisis among the interested buyers of products and services . The exhibition will be potential customers close to you and they will come to your stand .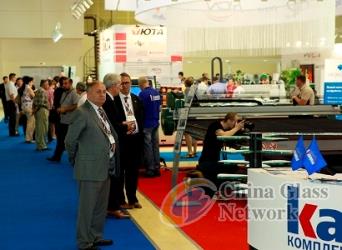 So use this timely opportunity to help with the exhibition "MIR STEKLA 2015" to become the first visible clients to consumers of your products. Please note that to apply for participation no later than 20 May 2015.
Serve the application as soon as possible to stay on the bench convenient and accessible eyes of your customers.
If you have questions, we will be happy to advise you!
Tel. : +7 (499) 795-25-09, +7 (499) 795-26-57
e-mail: re@expocentr.ru, ars@expocentr.ru
WWW.STEKLOSOUZ.RU
We wish you a successful participation at the exhibition "MIR STEKLA 2015"!
Sincerely,
Your team StekloSouz of Russia and Expocentre .