The company "Azure" for more than 10 years produces industrial machinery and equipment for processing of glass and metal. The equipment operates in Russia, Belarus, Kazakhstan, and not very large companies in the aerospace, aviation and avtostroitelnoy, glass and other areas of the economy.Our engineers, designers and managers: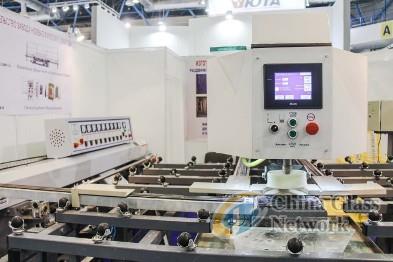 - Carefully studying global trends and international experience in the production of machine tools;
- constantly upgrading the old and create new models of machines;
- implementing automated software systems CNC control, greatly simplifies your work and reduce your costs;
- optimize and minimize the cost and payback period of the equipment.
We produce:
- two-way horizontal drilling machines for glass;
- double-sided vertical drilling machines for glass;
- automatic horizontal CNC drilling machines for glass and stone;
- tape machines to blunt the edge of the glass; semi-automatic and mechanical storage facilities for glass;
- mechanical, semi-automatic and automatic (CNC) system for transporting flat glass and glass boxes;
- accessories for glass processing productions: the pyramids, intrashop carts, containers for glass breakage, beams and so forth.
We invite you to visit our stand at the exhibition №22E20 "World of Glass-2015" in "Expocentre" at Krasnaya Presnya from 8 to 11 June 2015