Nutrition is an essential part of human life, which is why the Expo Milano 2015 world's fair is taking place under the slogan "Feeding the Planet, Energy for Life". In the exposition's Swiss pavilion, decorative sculptures made out of glass packaging are being showcased from 17 June to 12 September 2015 as part of an exhibit by the City and Canton of Zurich and Zurich Tourism. Glass packaging manufacturers Vetropack and O-I have provided 4,000 glass bottles for the display.
Expo Milano 2015 aims to raise visitors' awareness of nutrition and make them think about the impact it has. The consumption of food and drink automatically generates waste in the form of packaging – yet glass packaging is anything but a waste product: once it has been used, it is turned into a high-quality secondary raw material for the glass industry. Vetropack Group is a pioneer in glass recycling. Its flint and amber glass is made from up to 60% used glass, while some of the new green glass it produces is even made entirely out of used glass. Recycling glass significantly improves the environmental impact of glass production, with savings of 3% in energy and a 7% reduction in CO2 emissions achieved for every 10% of recycled glass used.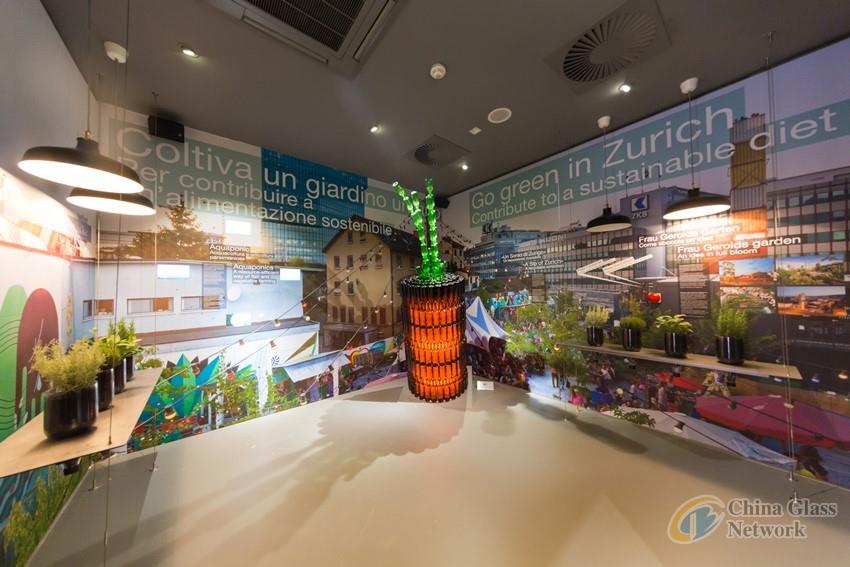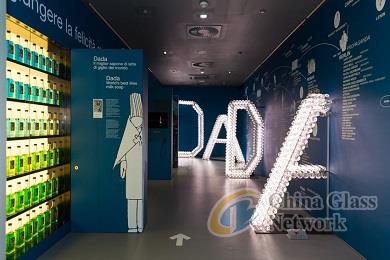 The Zurich exhibition focuses on the theme of water, innovative companies and ideas in the food sector and the Dada artistic movement. Vetropack has supplied 2,100 amber, green and flint glass bottles to build the sculptures designed to illustrate these aspects, which include pieces in the shape of carrots and one depicting the word "DADA". When the exhibition is over, these glass letters will be recycled locally. The carrots will remain on display for a while longer at the Vetropack sites in Switzerland and Austria.
Expo Milano is set to carry on until 31 October 2015 and the Zurich exhibit will run until 12 September 2015. From 7 August to 12 September, the three largest cities in Switzerland – Basel, Zurich and Geneva – will all be showcased together, with the Zurich exhibit remaining on site in a reduced form from 7 August onwards.