Neutral steel-blue-gray glass products designed for aesthetics, energy performance. PPG Industries (NYSE:PPG) has published a data sheet with performance data for SOLARBAN(R) z75 and Solarban z50 glasses, two neutral, steel-blue-gray glasses that are designed to complement surrounding building materials and offer superior daylighting and solar control properties to support sustainable design.
In addition to aesthetic descriptions, the single-page data sheet features performance data for Solarban z75 and Solarban z50 glasses, including visible light transmittance (VLT), solar heat gain coefficients (SHGCs), light-to-solar gain (LSG) ratios, U-values, and interior and exterior reflectance.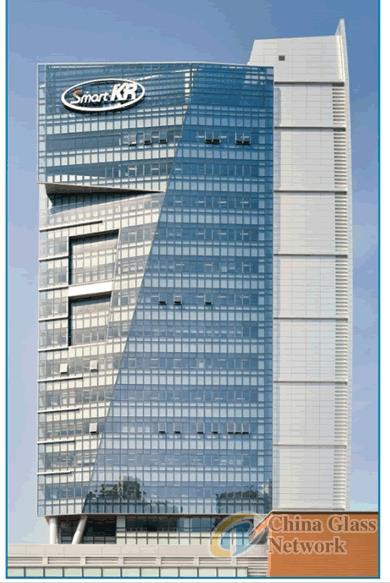 There also is a chart highlighting how Solarban z75 and Solarban z50 glasses can help building projects earn LEED(R) credits in categories such as Energy & Atmosphere (EA), Materials & Resources (MR), Indoor Environmental Quality (IEQ) and Innovation in Design (ID).
The data sheet includes fabrication details and information about sourcing both glasses through PPG CFP CERTIFIED FABRICATOR PROGRAM(R) members. Solarban z75 and Solarban z50 glasses are both CRADLE TO CRADLE CERTIFIED(TM) at the Silver level.
Visit www.ppgideascapes.com to download the data sheet or call 888-PPG-IDEA (774-4332) to order a printed copy.
PPG: BRINGING INNOVATION TO THE SURFACE.(TM)
PPG Industries' vision is to be the world's leading coatings company by consistently delivering high-quality, innovative and sustainable solutions that customers trust to protect and beautify their products and surroundings. Through leadership in innovation, sustainability and color, PPG provides added value to customers in construction, consumer products, industrial and transportation markets and aftermarkets to enhance more surfaces in more ways than does any other company. Founded in 1883, PPG has global headquarters in Pittsburgh and operates in more than 70 countries around the world. Reported net sales in 2014 were $15.4 billion. PPG shares are traded on the New York Stock Exchange (symbol: PPG). For more information, visit www.ppg.com and follow @PPGIndustries on Twitter.
Bringing innovation to the surface is a trademark and PPG CFP Certified Fabricator Program and Solarban are registered trademarks of PPG Industries Ohio, Inc.
LEED – an acronym for the phrase "Leadership in Energy and Environmental Design" – is a registered trademark of the U.S. Green Building Council. Cradle to Cradle Certified is a certification mark licensed by the Cradle to Cradle Products Innovation Institute.