The most important sector exhibition will take place in Atlanta between the 16 and 18 of September - Onyx Solar will be exhibiting its photovoltaic glass in the most important exhibition in the glass industry at the booth #2110.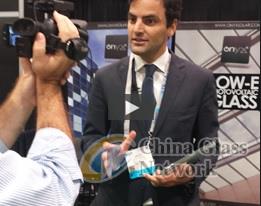 The latest photovoltaic glass of Onyx Solar will be present, including the Low-e photovoltaic glass which was recently awarded as the most innovative product of the year.
This trade show, that yearly rounds up more than 400 exhibitors and 6.000 visitors, has the support of the National Glass Association and Windows and Doors Dealer Alliance.
For more information contact us at usa@onyxsolar.com