In the Klin district, Moscow region to build a plant for industrial glass processing. The project is financed by the company "Glass Recycling Company", which has invested in a 5 million euro. Such enterprises in Russia has not yet created.
"This project is important for us not only in terms of the development of the industry. It is a deep industrial processing waste, which now has a crucial importance in terms of ecology. Glass, as is known, is not biodegradable. Sand, which is the production of glass is irreplaceable natural wealth. Returning them to the manufacturing process to save, among other things, even up to 20% energy. Thus socially oriented burden of this enterprise is difficult to overestimate, "- said the head of the Klin district Alena Sokolskaya.
Equipment for the plant will be automated, and thus to serve the automatic lines need only 30 people. Who completed the preparatory stage, all the necessary work on the site, signed a contract for the supply of technological equipment.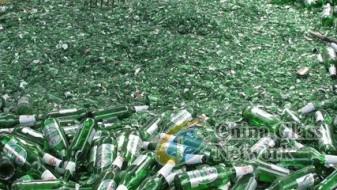 The opening of the plant is scheduled for 2016.