Today is sunny, an invigorating autumn climate. China Glass Network came to Hebei Zhengda Glass Co. ltd. This is the fourth stop.
Hebei Zhengda Glass Co., Ltd. is a large-scale glass enterprise of float glass production and glass deep processing enterprise, located in Shahe City Jinbaijia Industrial Park, covering an area of 90 million square meters, with a total investment of 12 billion yuan. We have more than one thousand employees, three annual output 10000000 tons of high-grade float glass production lines. Our main products are 3-15mm ultra white, ultra-thin float glass; the products have been widely used in cars, high-grade building, hotel, mirror, sanitary ware, furniture, mosaic, and other fields.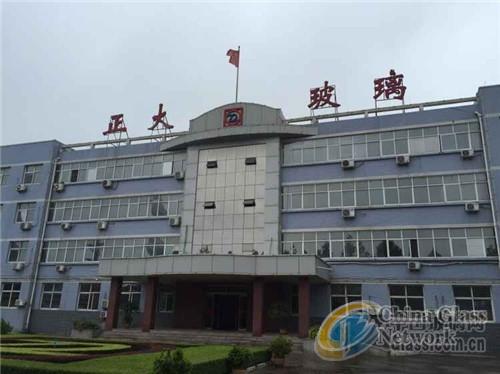 Our company controls quality strictly; so that the product quality and output reached the advanced level of the same industry; learning from the advanced experience of domestic and foreign counterparts in the technology, mastered a set of advanced ultra-thin glass production technology, training a large number of glass industry professionals. In business, we are in good faith-based, open market. With strong strength and good corporate reputation, we have won the praise of the industry! Our products are exported to Beijing, Tianjin, Shandong, Guangdong, Shenzhen, Zhejiang and other provinces and cities, some products exported to Southeast Asia, North America and other regions.
Let's look at our interview with Niu Lijie, the Sales Department of Zhengda Glass Company.
Reporter: Nice to meet you; and thank you for your accepting our interview.
Mr. Niu: Nice to meet you. Welcome to our company.
Reporter: We find it very large when entering Zhengda Glass. Could you say something about the development history?
Mr. Niu: Our company is founded in 1995, developing from a small flat glass factory. In 2004, the company invested 60000000 yuan to build a glaverbel glass production line; in 2006, the company expanded the production line. Our main products are all kinds of 1-2.6MM ultra-thin glass in accordance with the national standards; in 2008, the company invested 300,000,000 Yuan to build a 600-ton daily melting of float production line; in 2009, the company has invested 400000000 yuan to build a second float line. After several times of expansion and investment, we now have an annual production capacity of ultra white, ultra thin glass of the original 15000000 weight boxes. Sales output is up to 1000000000 yuan.
Reporter: Is there any special requirements for the recruitment?
Mr. Niu: We have 1212 employees, of which more than 261 college graduates, 56 senior engineering and technical personnel. Employees at the beginning of the company are required to pass a certain amount of training before induction. Our company advocates the professional talent is to be a first-class; customer service is efficient. Also because of this, our company has set up a good corporate image, got the community and the majority of customers trust, support and praise.
Reporter: Does Zhengda Company has our own unique business philosophy and management requirements?
Mr. Niu: Our company is adhering to the business philosophy of "integrity management, quality-oriented, pursuing excellence, unity and cooperation", and taking "quality is the first job, customer satisfaction is our honor" as our eternal quality policy; making "integrity, quality, innovation, team" as the adult continuous pursuit of goals.
Reporter: We also know Zhengda Glass Company focuses on management strategy?
Mr. Niu: Yes, "I have it when others don't. I have the better one when they have it. I am the first when others is good." No competing with the mass market is the company's business strategy. In order to improve the market competition ability, we hire 12 senior engineers from all over the country, 44 senior technical personnel to enrich the technical strength, committed to developing the production of ultra-thin, ultra white glass.
Reporter: What are the application fields of ultra-thin, ultra white glass?
Mr. Niu: Ultra-thin and ultra white glass are mainly used in handicrafts and solar and other products. High content, large market demand. There are only a few manufacturers in China; about 30 percent exported.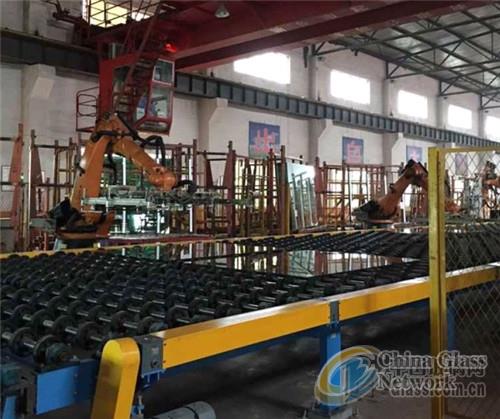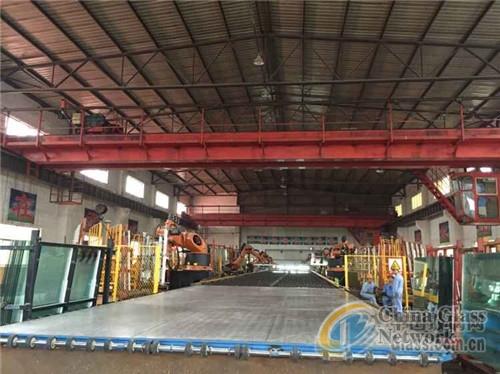 Reporter: We also understand Zhengda Company is strict in the quality production, making the quality and yield reaching the advanced level of the same industry production process, so what protective measures we take in production safety?
Mr. Niu: In terms of safety production, the company invested 3800000 yuan to be equipped with explosion-proof type exhaust fan, portable carbon dioxide detector, explosion-proof phone, gas mask; hydrogen alarm, ammonia gas alarm, air breathing apparatus and other kinds of safety protection facilities, the installation of monitoring probes in the key parts, achieving 24 hours real-time monitoring, strongly protecting of the safe operation of production.
Reporter: "Safety & environmental and energy-saving & carbon emission reduction" is a hot topic, so how does Zhengda do in this field?
Mr. Niu: In energy saving and emission reduction, the company invested 73.049 million yuan to build 12MW waste heat power plant, which is expected annual power generation 85.590 million kwh, annual capacity supply of 73.607 million kwh, annually it can save 30000 tons of standard coal, reduce CO2 emissions of 75000 tons. At the same time, we also has investment more than 15 million yuan to build and install flue gas desulfurization system and on-line monitoring equipment, investing 11 million yuan to build a sewage treatment and dust removal facilities; investing 22 million of the glass furnace oxygen enriched combustion reconstruction project, it can save 14602 tons of standard coal annually; investing 10.0652 million for the inverter and transformation of green lighting, the total annual saving electricity of 13.7323 million kilowatts. With the completion of various energy saving measures in our company, the company has achieved remarkable results in energy utilization and energy saving.
Reporter: Zhengda Company invested in equipment, personnel training, safety and environmental protection, energy saving and emission reduction largely, to protect the company's high quality, high efficiency, and good social image. Everybody thumbed mentioning Hebei Zhengda Glass Company; we also wish Zhengda Glass Company have splendid development!
Mr. Niu: Thank you vey much!