Home
>
News
>
Industry News
> Industrial discount Italy: Two online Auctions featuring glass processing machinery and plants from Bankruptcy n.20/2013 of the Court of Taranto
Industrial discount Italy: Two online Auctions featuring glass processing machinery and plants from Bankruptcy n.20/2013 of the Court of Taranto
Post Time:Sep 30,2015Classify:Industry NewsView:898
IT Auction is an international auctioneer based in Italy and specialized in the organisation and management of competitive online auctions, which take place on the portals

www.industrialdiscount.com,www.publicdiscount.com

andwww.realestatediscount.com. Our auctions are based on transparency, expertise and convenience and are all aimed at getting the maximum profit in the shortest time possible.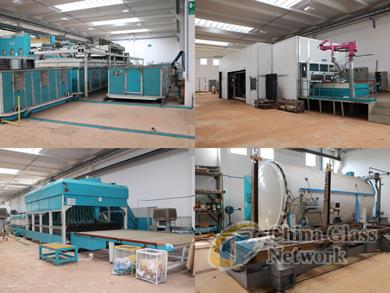 Industrial discount is the portal dedicated to industry. It has been conceived as a company specialized in the online sale of ongoing business and industrial assets, liquidated in bulk or sold divided into lots.




Now, online, two important sales regarding glass processing machinery and plants such as autoclave

ITALMATIC, curve quenching furnaces

CURVET, glass bending and quenching furnacesNORTH GLASS, screen printing machines

AG ENGINEERING, straight edging machines and cutting lines

BOTTERO, washing machines

TRIULZI, bending rolls

DAVI PROMAU, screenprint frames and much more. Please click on the links below to see the details and download lots catalogues of the auctions:

AUCTION 6162

AUCTION 6161

Assets are located in Laterza (TA), Southern Italy.

Price reduction: 20% in comparison to original assets evaluation Register to the website to download the sale termswww.industrialdiscount.com/signup/

For further details please contact: Name: Jessica Laghi



Phone: +39 0546 046747 Email: jl@industrialdiscount.com

Source: IT AuctionAuthor: shangyi