Zak World of Façades Middle East
Post Time:Oct 20,2015Classify:Industry NewsView:241
Zak World of Façades Middle East is the region's largest conference on façade design & engineering.

Now in it's 16th edition globally and 2nd edition in the Middle East, the conference has become a specialized forum in region to discuss the latest innovations and challenges in the construction industry pertaining to the building envelope and showcases the latest technological solutions.

10-13 December 2015, MMRDA Exhibition Centre, BKC, Mumbai

Visit www.zakworldoffacades.com for details of the previous events.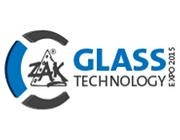 Source: www.zakworldoffacades.comAuthor: shangyi