In Khakassia in Siberia have launched the largest and the fifth in a row in Russia solar power station. In just ten years, solar power stations in Russia should reach 1600 MW. However, projects of solar energy costly, long payback, and development of the industry slows down the absence of the subsidy mechanism, working in the West.
In the midst of unusually warm weather for December in Russia it was launched just two new solar station - in the Orenburg region (25 MW, photovoltaic system is made of 100 thousand. Solar modules) and in the Republic of Khakassia (installed capacity of 5.2 MW and 20 thousand. solar modules). Launch of solar power plants Russia is trying to catch up with the Western countries, have long been focuses on the development of alternative energy. "Throughout the world, alternative sources are one of the most promising areas of development in the electricity industry. Building safe, "green" plants allows to stimulate the development of new technologies, and not "just burn hydrocarbons", - assured the station opened the teleconference Prime Minister Dmitry Medvedev.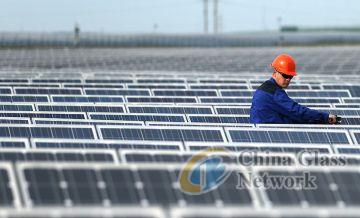 Construction of the station, which is based on the competitive selection of investors will continue. According to Energy Minister Alexander Novak, "already raffled capacity at 1165 MW, which is about 150 billion rubles. investments that will be invested in the near future".
As a whole, according to the results of competitions in Russia until 2024 will be introduced solar and wind power plants with total capacity of 1600 and 3600 MW respectively, the minister said.