To make solar panels work to maximum effect, they must be correctly aligned to the sun. However, the new glass coating developed by researchers at the University of Science and Technology. King Abdullah (Saudi Arabia) and the National University of Taiwan, is capable of effectively "absorb" the sun's rays at different angles.
The raw material for the production of unique coated steel recycled glass jars. Ultrathin coating consists of nanorods and larger elements in the form of a honeycomb. Combination subwavelength features of the first and second effective dispersion ability has allowed to achieve a high conversion efficiency from 5.2 to 27.7% depending on the angle of inclination of the solar rays.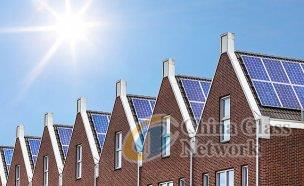 Also impressive ability to collect the sun's rays at different angles, the new solar panels are another feature, they repel dust and dirt, so that even after six weeks of outdoor operation efficiency of 98.8% is retained.