Aegg, a packaging specialist that supplies food and beverage brands, will showcase its new beer and jar glass bottle ranges at Packaging Innovations in Birmingham, in February.
The company's beer bottle range will be available from February, with bespoke design options available later in the year.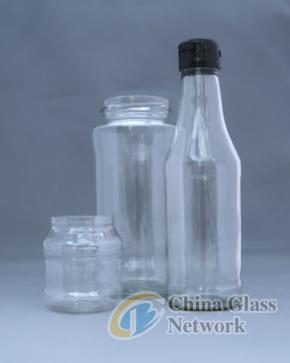 Aegg will also launch a glass jar service at the show, by offering integrated packaging solutions in cooperation with Tecnocap.
Tecnocap, which specialises in metal closures, will be sharing the stand, and will be able to provide an overview for integrated closing solutions alongside the glass packaging offering.
The Tecnocap Group is the third largest worldwide producer of metal closures for glass jars, bottles and plastic containers, which are used in the food and beverage, pharmaceutical and beauty industries.
Aegg's recent glass and plastic jar designs will also be showcased, including a 540ml glass sauce jar, 250ml sauce glass jar and a new injection stretch blow moulded recyclable plastic 'PET' pot, known as the 'milk churn'. (pictured: From l-r: 'PET' milk churn; 540ml glass sauce jar; 250ml sauce bottle with black cap)
Aegg's managing director, Jamie Gorman, said, "although we've exhibited at Packaging Innovations before, this is the first time we're launching two new services at the show.
"The two services actually reflect how Aegg is different to our competitors; the bottle launch demonstrates our 'off-the-shelf' range, whereas the complete glass jar service showcases our bespoke design to delivery service."
Aegg will be exhibiting on stand number C36.