Glass Industry 4.0 – the intelligent networking of production technologies and processes for increasing efficiency and flexibility as well as for increasing process stability and quality, are the focus of the mechanical and plant engineering industry. The topic of Glass Industry 4.0 is scheduled for September 21 during the four-day symposium held in connection with the special show "glass technology live" in Hall 11 at the Messe Düsseldorf fair grounds.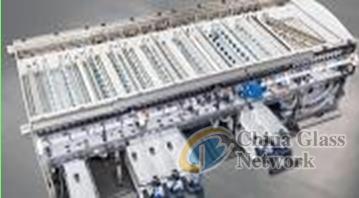 Basic Information of Glasstec Trade Fair
One day before glasstec trade fair opens its gates from September 20 to 23, a two-day conference titled "Function meets Glass" will begin during which representatives from industry and research can inform themselves on the demands currently being placed on functional glass and which special processes for manufacturing and processing are available.
The event will provide information on how production technologies and processes in the glass industry can be linked to one another intelligently. The machines and plants required for this are exhibited in Halls 11 to 17, where the international glass machine industry will introduce its newest products and services. Top-class speakers in various forums, conventions and special exhibits will supplement the comprehensive trade fair program.
Glass Industry 4.0 is not some meaningless catchphrase. Efficiency is the industry's goal, regardless whether in form of energy, material or costs; but while optimizing the quality of the end product at the same time. Some examples:
Quicker through virtual commissioning
Visitors coming to glasstec can inform themselves on the advantages provided by a virtual commissioning of machines and plants. Here, all functions and related control processes undergo virtual testing with corresponding software.
This allows analyzing and eliminating critical situations that could occur during subsequent production processes early on. It not only reduces the time required for commissioning, but also increases plant availability. The trouble-free and efficient operation of the plant can be assured through various options including remote maintenance and condition monitoring.
Producing refining agent-free special glasses
Refining in an electric smelter is done with a platinum system, and does without any refining agents. This eliminates the need to use arsenic or antimony, both of which pose hazards to the environment and health.
Energy consumption is reduced as is the wear on fireproof materials because low temperatures can be used in the trough. And this in turn has a positive effect on the durability of the trough. Another advantage is that the refining agent-free glass can be processed better.
Laser bending process for thin glasses saves energy
The market for thin and especially display glasses is growing strongly and with this are the demands on the machine manufacturers. A new laser bending process will be introduced at the trade fair, which will allow bending display and other thin glasses without the otherwise required reworking.
This makes it possible, for example, to produce a curved display for a smartphone in only one operation. This accelerates the production process, reduces energy consumption and lowers costs.
High precision with laser cutting process for thin glass
As with laser bending, laser cutting of glass also offers considerable advantages compared to conventional processes. Time-consuming and costly repairs of defects caused during the cutting and breaking process are no longer necessary. In addition, the contour precision is significantly better and the flexural strength is considerably higher.
The new laser cutting process to be introduced at glasstec makes it possible to separate glass and other transparent or brittle materials quickly and seamlessly, either straight or curved, at thickness ranging between 50 micrometers and 10 millimeters.
Cleaning of ultra-thin glasses without formation of metal ions
Also on display is a washing machine, which is suitable for glass thicknesses of 0.3 to 2 millimeters and which was especially designed for the use in cleanroom environments. The machine has a modular design and can be configured to satisfy a wide range of requirements. The plastic housing prevents the formation of metal ions, which can have a negative impact on the washing results, and thus the coating. Emissions of vapors from the cleaning process, which can also impair the coating, are also avoided.
Coating systems for larger formats
Considerable display space at glasstec is dedicated to machines and plants for manufacturing functional or smart glasses. They provide – depending on the requirement – either shade or allow light and warmth to pass, they darken or brighten at the touch of a button or they warm the water required for heating or service water, thus contributing to energy savings.
New coating systems will be introduced that not only are faster, but also less expensive. These systems are also suitable for processing larger formats. The respective manufactures of these systems are paying tribute to the trend towards ever-larger formats. A process will also be introduced that allows creating function glasses from a combination of thinner and thicker panes. This saves raw materials, weight and, ultimately, costs.