Pilkington United Kingdom Limited has joined a group of international experts to develop a globally-recognized standard for vacuum glass products.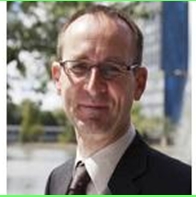 Working Group 10 of the International Standards Organization (ISO) Technical Committee brings together experts from Japan, China, Australia, the USA and Europe, who represent some of the world's leading manufacturers, test laboratories, research institutes and universities.
The group has already completed tests determining the performance and durability of vacuum glass which has been supported by thermal modeling and theoretical analysis. The results of this research will inform a document that is expected to be agreed by the group in the second half of 2016, with possible publication in 2017.
The group hopes to fill a gap in the standardization framework by establishing an official standard that will allow for clearer quality control procedures and make specifying vacuum glass in projects simpler.
Phil Brown, European regulatory marketing manager for Pilkington United Kingdom Limited and secretary of Working Group 10, commented: "The energy efficiency properties of vacuum glass have meant that demand for such products is increasing. For that reason, it's important that an international standard is established to help make it easier for architects to specify these products and to permit product comparison on a consistent basis."