Tiama, a major player in supplying inspection and quality controls solutions for glass packaging has renewed its website with clean design, new relevant web pages, entertaining videos, modern animations and pertinent data. In our technology-driven world, responsive and dynamic website is an undeniable trend for website development.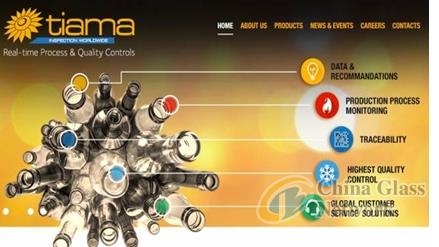 The design of the web pages and the structure of information have been changed to improve overview and usability. The new look and colors now reflect the general Tiama image and color coding of ALL our five business areas. There are still "log in-protected customer areas" which allow customers to enter the on-line catalogs dedicated to spare-parts and kit & upgrades. One can subscribe to the regular Tiama e-newsletter.
"We wanted to make the new website faster, easier to navigate, and more user-friendly. As a technology leader, it's important for us to make information regarding products, services and trends, easily accessible for all our visitors" said Ursula Baudry, Marketing & Communication manager at Tiama.
For information can be found at