The continuous development of architecture and the unlimited imagination of designers to put glass manufacturers new challenges. Glass facades and roofs are also increasingly used in residential buildings. In order to meet all expectations and provide maximum user comfort, the company Saint-Gobain, a leading manufacturer of float glass and building materials, has introduced a new product - the most transparent on the market self-cleaning glass SGG BIOCLEAN +.
Product SGG BIOCLEAN + is a new generation of glass, an improved form of self-cleaning glass SGG BIOCLEAN. Improved version opens up new possibilities for users. Self-cleaning glazing may be made of not only glass, but also extra white or dyed. Damage to the glass a thin layer of metal oxide provides the perfect combination of transparency and self-cleaning. Thanks to this new Saint-Gobain is the product of a transparent self-cleaning glass available on the market today.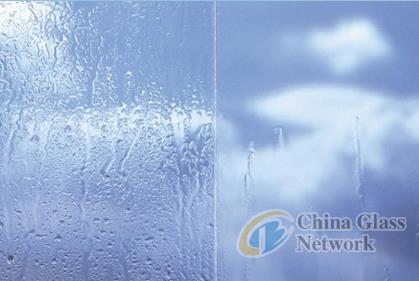 Product SGG BIOCLEAN + was created to address the old, but until recently not reachable problems - to maintain long-term clean glass surface. Modern coating for easy cleaning of the glass and allows you to keep it clean. Properties of SGG BIOCLEAN + make it the ideal solution for residential and commercial buildings, both new facilities and upgrading.
Saint-Gobain's newest product is characterized by high aesthetics and transparency, ensures the highest accuracy in the glass during the rain. Therefore, this technology is applicable both in the vertical and roof windows, glazing of balconies and winter gardens, balcony and terrace doors, glass roofs or walls.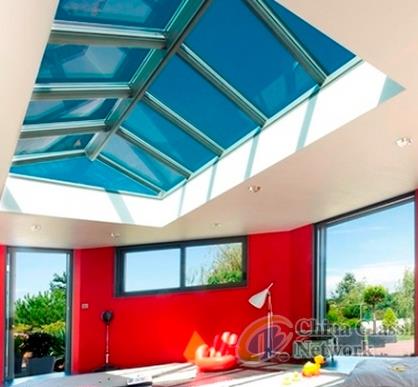 It meets the requirements of the new architecture and is the optimal solution for the glazing and even heavily polluted environment, typical for cities, airports and industrial zones. Self-cleaning glass SGG BIOCLEAN + meets the highest European standard EN 1096 relating to the strength of the glass with a coating for the construction industry and the requirements of EN 1096-5 in terms of self-cleaning glass units. Self-cleaning properties are activated in about a week of exposure to natural sunlight on the glazing.